Next to building materials, food is an absolute necessity for our settlement so it's important to set up this supply-chain as early as possible. One option is building a Fisherman's Cot.
By observing the water near the coast or in a lake, we can easily figure out the best spot to build one, as the fishes will show their presence at times. One of our worker will then occupy the building and fish in a certain area of the coast – this area (the so-called focus point) can be moved.
By building a Townhall we will be able to upgrade the Fisher, let's take a look at the different levels: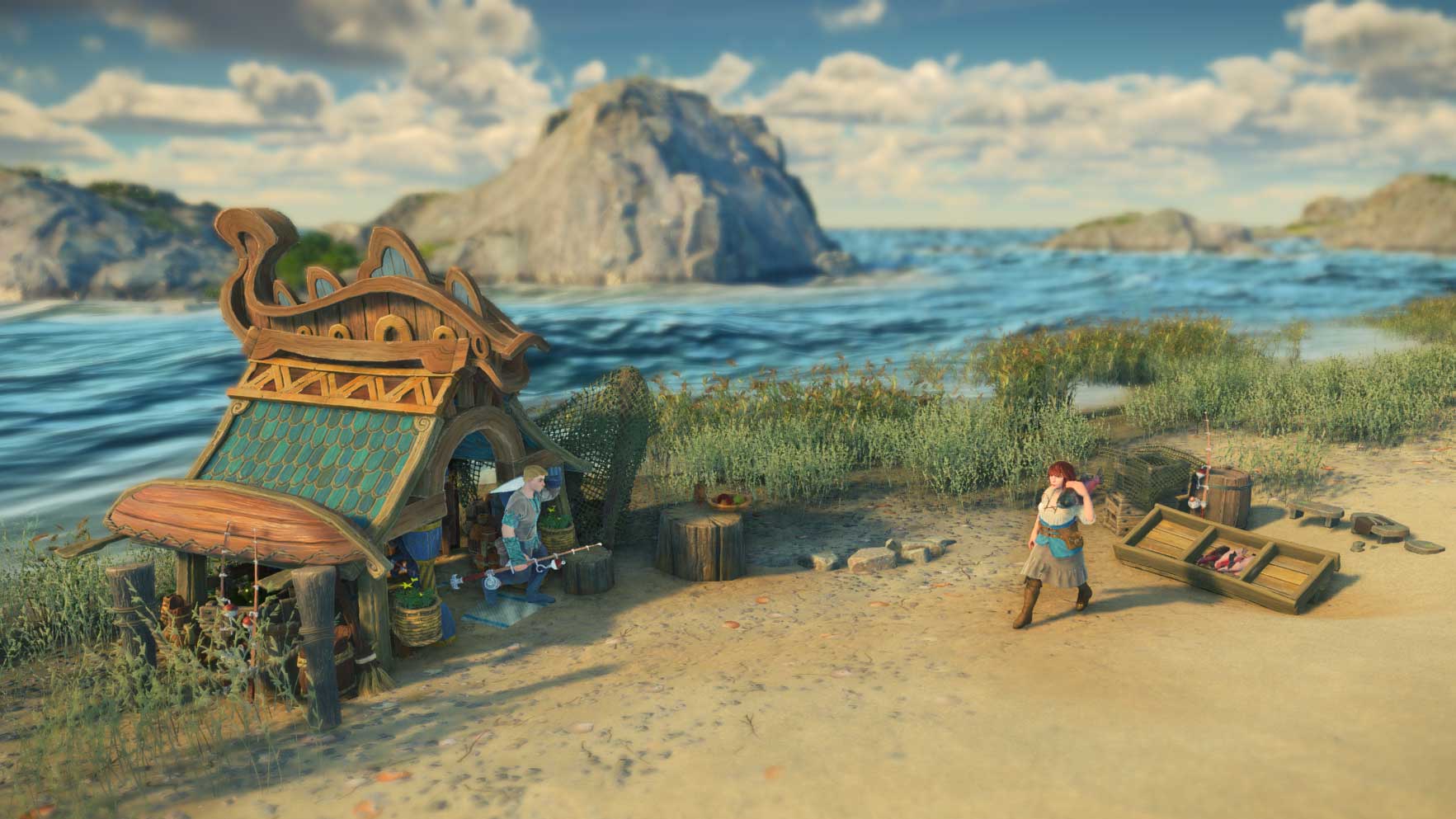 At Town-Level another fisher will join the team and they are now able to catch some shrimp as well.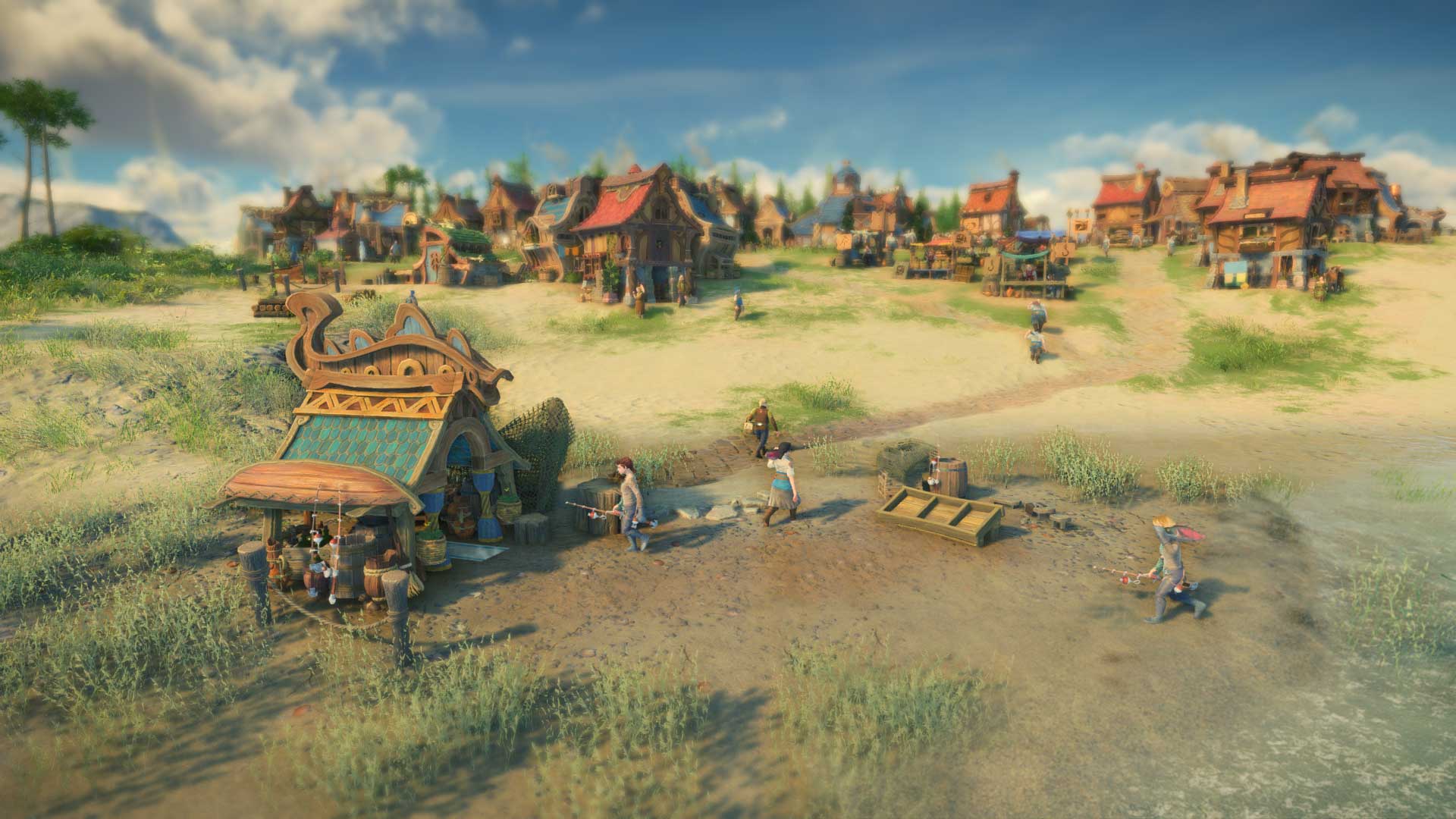 Different kinds of fish are used for different dishes prepared by our residents in the houses – as mentioned in our Food and Stamina blog. As with the Woodcutter, we are able to activate or deactivate certain kinds of goods, depending on our preferences. If the fisher is not getting food delivered, they can eat their own product, but the effect will be not as good as when consuming cooked food.