The forests and fields of The Settlers are inhabited by various kinds of wild animals – this is where the Hunter comes into play.
The Hunter's Cabin is a building, which secures another source of food for our settlement. In addition, leather can be gathered and later made, by a different building, into light armour.
As with most of our buildings, the Hunter's Cabin can be upgraded, which allows our settlers to hunt for different kinds of animals.
The meat of the three different types of animals allows for different kinds of dishes. As you could see in our article about market stalls the meat from wild animals is handled separately from the meat of farm animals, which means we have the special Wild Game Stall for products from your Hunter offered at the marketplaces.
We can also decide if we want to hunt older animals only to preserve the population or if we want to get meat as fast as possible: Hunting too many animals or removing forests will eventually lead to them becoming extinct in that area, removing this food source from your options.
But the different animals will also eat resources like berries or young trees in the forest, which increases their population. While this means we can hunt more, the forest itself recovers slower or we harvest less berries in that place too. We need to take decisions on our best strategy how to use the resources we find.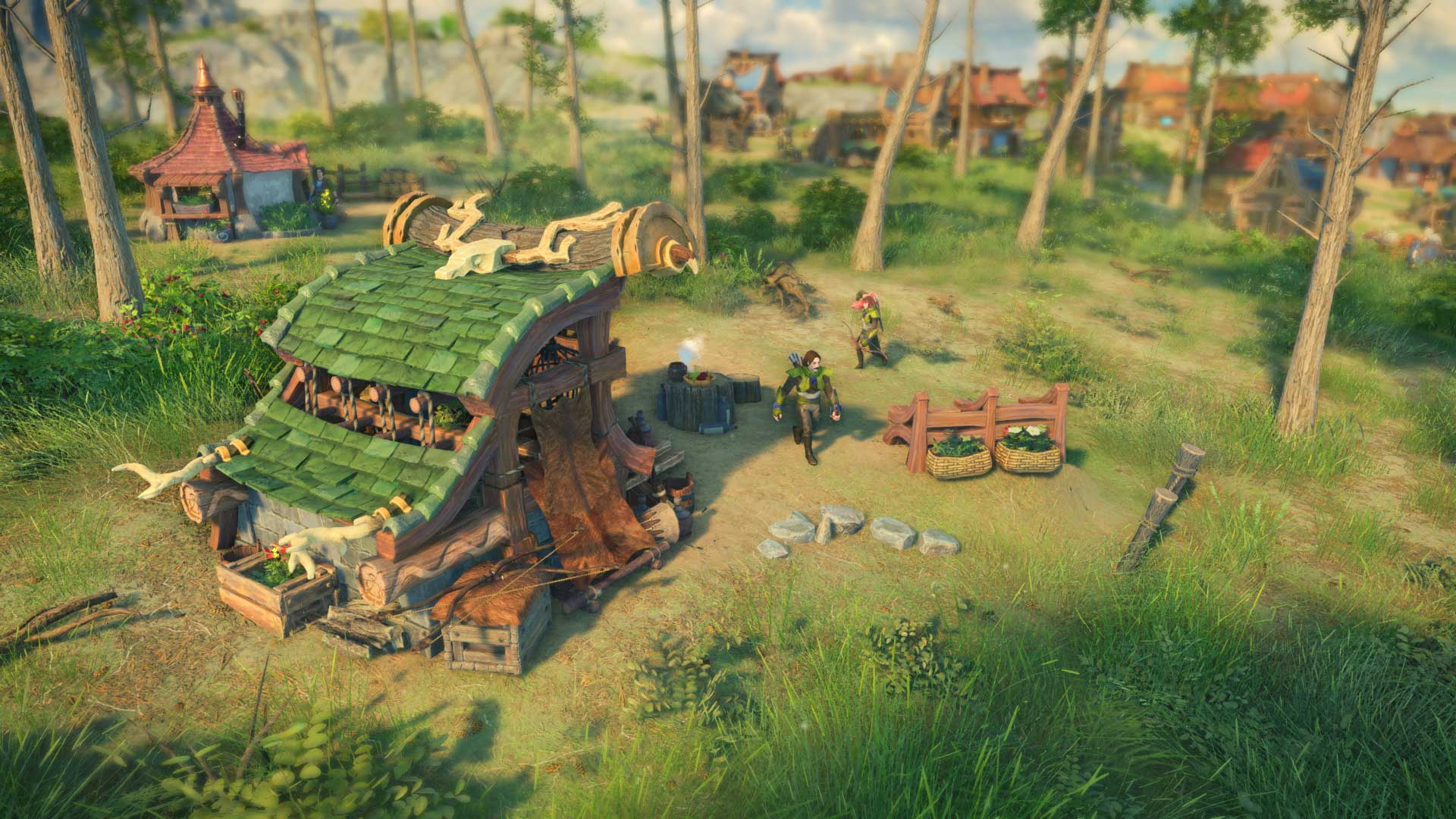 The wild boars can become a plague, they even plunder our corn fields if they find them… and their population will further increase with such a feast. A trail in an unsecured forest can have some shiny things next to it, because angry boars can chase away your carriers or workers, and they will drop whatever they just carried and run away in panic. However, the hunter can get the situation under control, the boars try to get some distance when he walks around.
The leather, which is gathered from deer, can be further processed by the Tannery and made into leather armor, used by some of our soldiers. There is also an enhanced version bolstered by metal, which is called reinforced leather armor.