In our new series "buildings information" we introduce and focus on the different buildings in The Settlers. The series covers the buildings' purpose, what goods will be produced and needed and the different Tiers you can upgrade the building to.
We talked about the gatherer in our Townhall Blog and you heard about woodcutters and fishers, soo…let's start with something else.
As presented in our Population Dev Blog, we need to convince additional settlers to join our new settlements by giving them coins. How do we get there? By building a Mint and produce them.
The Mint is available after we have built a Townhall and unlocked Tier 2 buildings. Our sheer amount of shiny coins will convince settlers in far-away places that our settlement is a great place to live.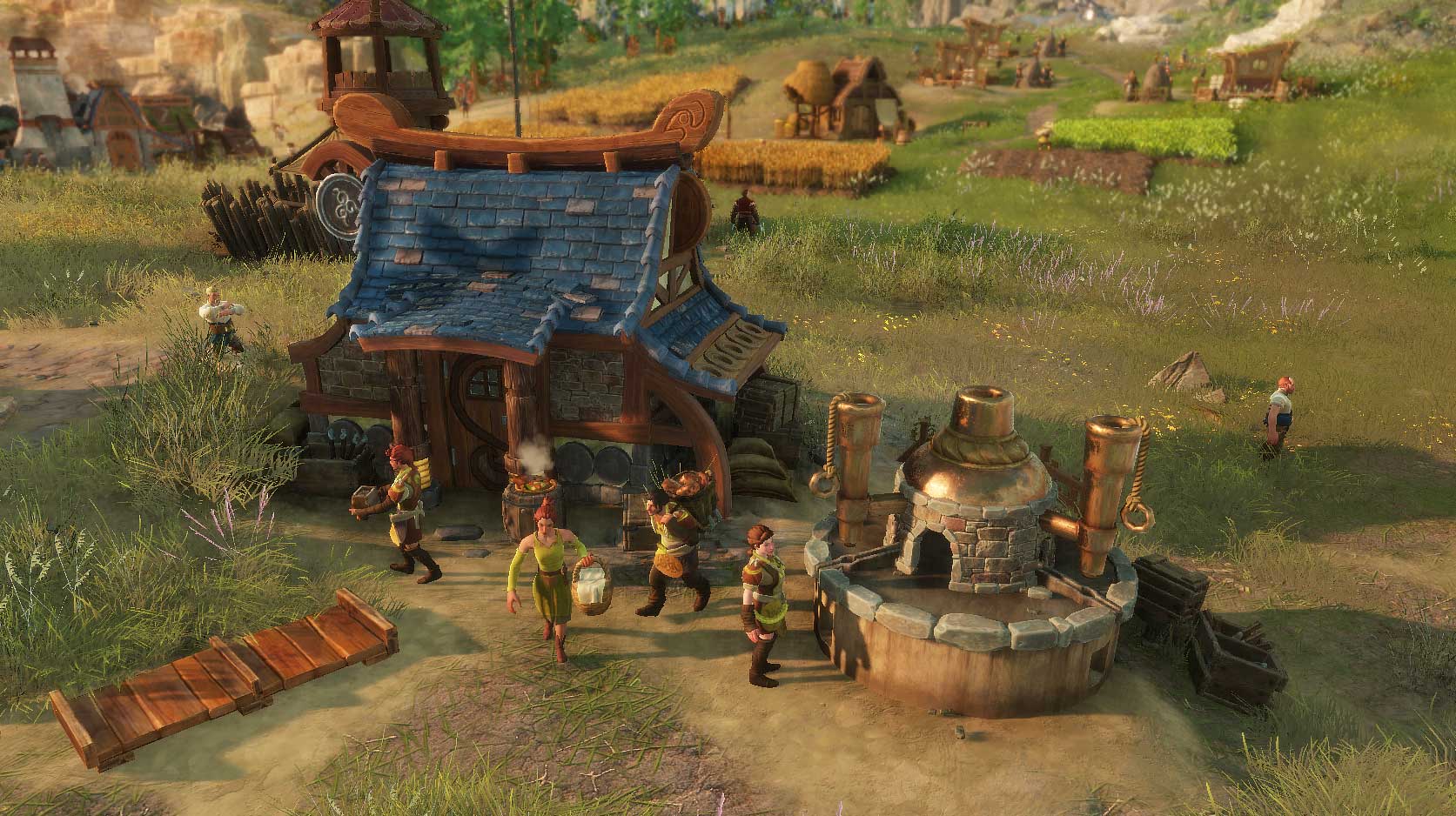 The Mint starts at village level and can be upgraded twice, unlocking the option to produce higher value coins.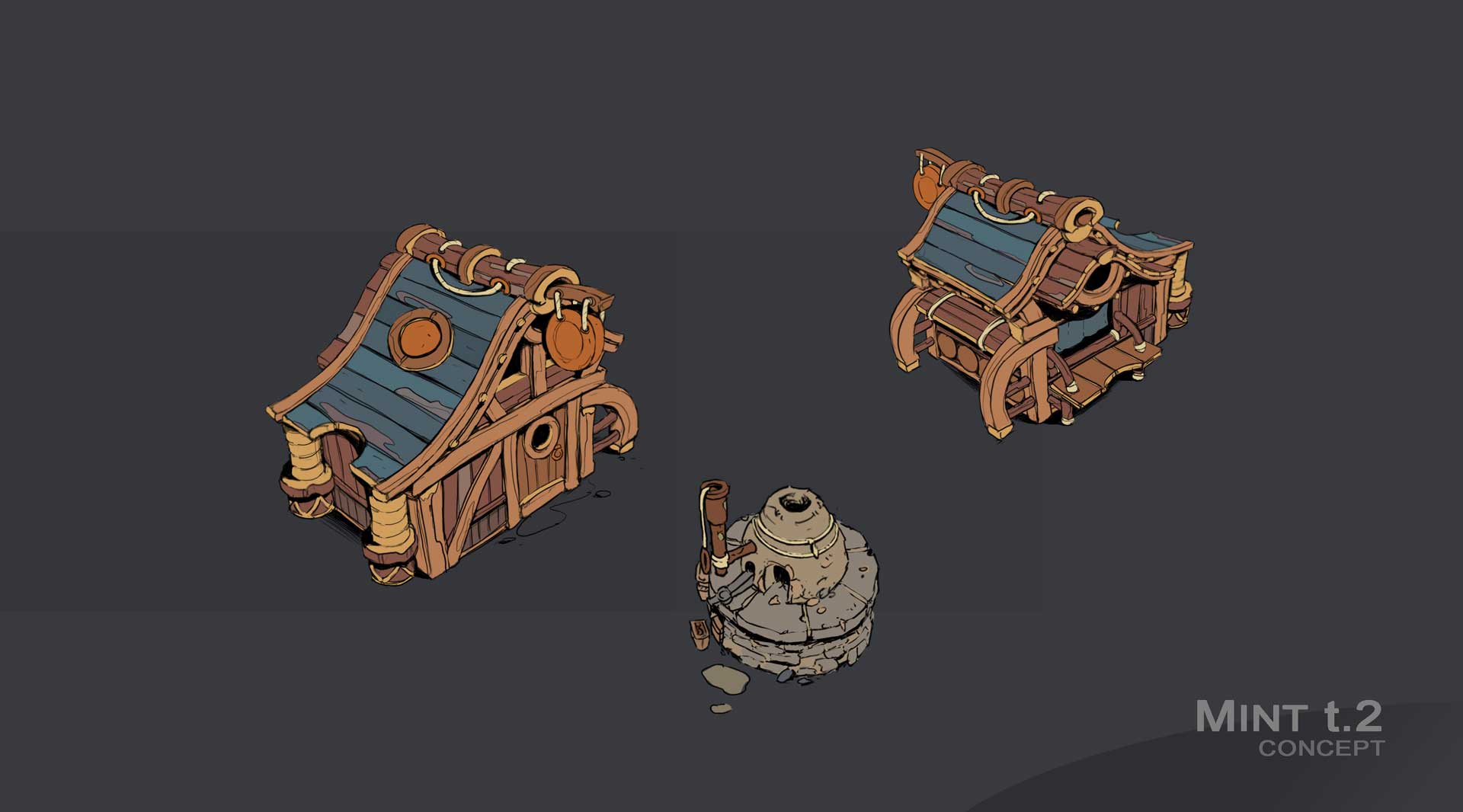 At village level, two workers will produce copper coins.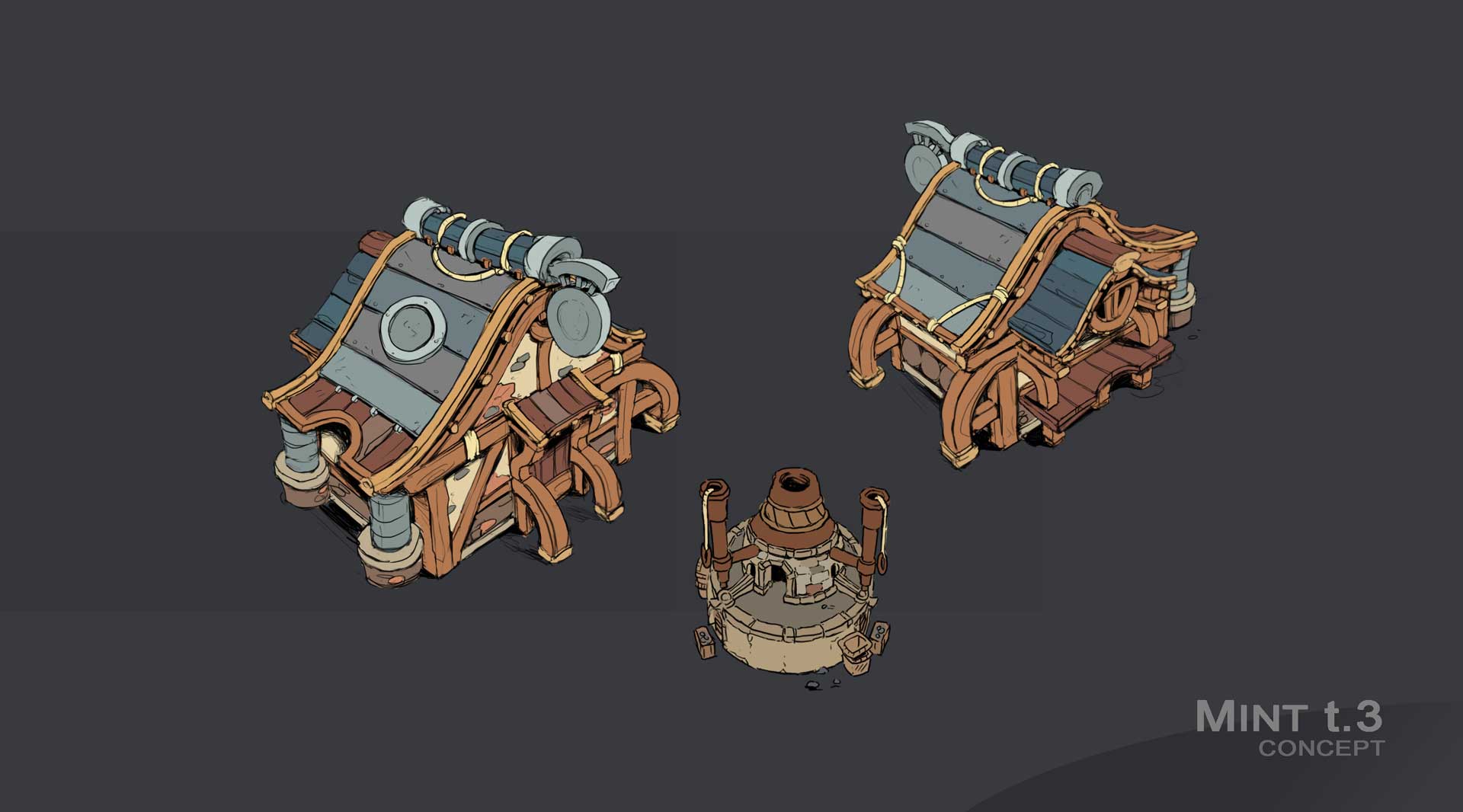 At town level, a third worker will join and they are able to produce silver coins additionally or instead.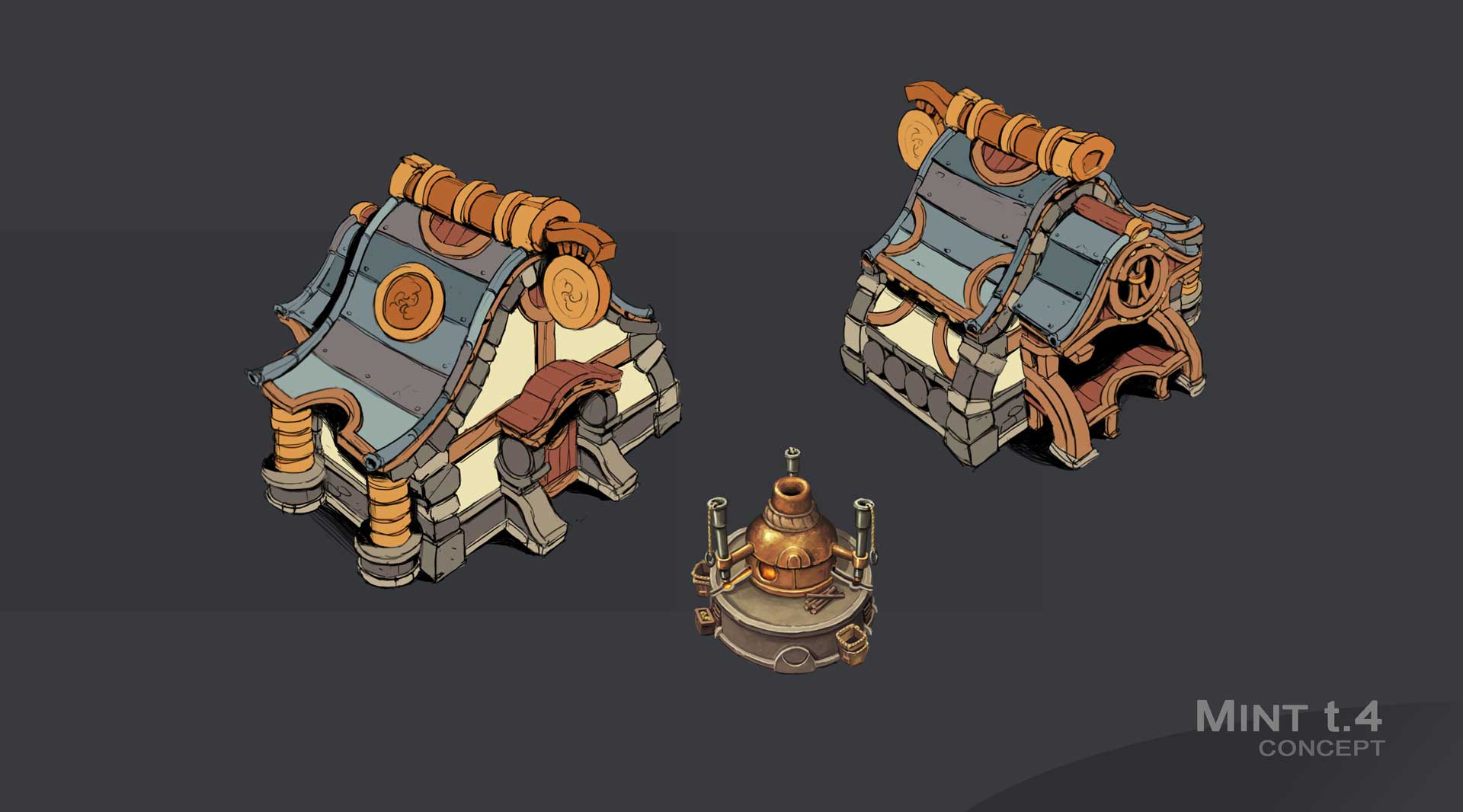 At city level we have four workers producing coins and they are now also able to make valuable gold coins.
Early on, it will be enough to offer copper coins, but later we should produce first silver and then gold coins to attract more settlers. Due to the changing need of resources you might want to build new Mints closer to the respective resources – except if you're lucky enough to find all three resources very close to each other.

That's the first of many building introductions. Do you like this format? Is there anything else you'd like to know or do you have any suggestions on what we can do different in future articles? Let us know in the comments.