We've built a farm and planted some wheat, time to get the rest of the production chain going by building a Windmill. We can now use the grain from the Crop Farm to produce flour, which is needed to make bread. Bread is then offered at the market to our residents so they can create tasty dishes for our workers.
To be able to plant wheat, our Crop Farm has to be at Tier 3 – Town-Level. Accordingly, the Windmill requires our settlement to be at Town-Level, too.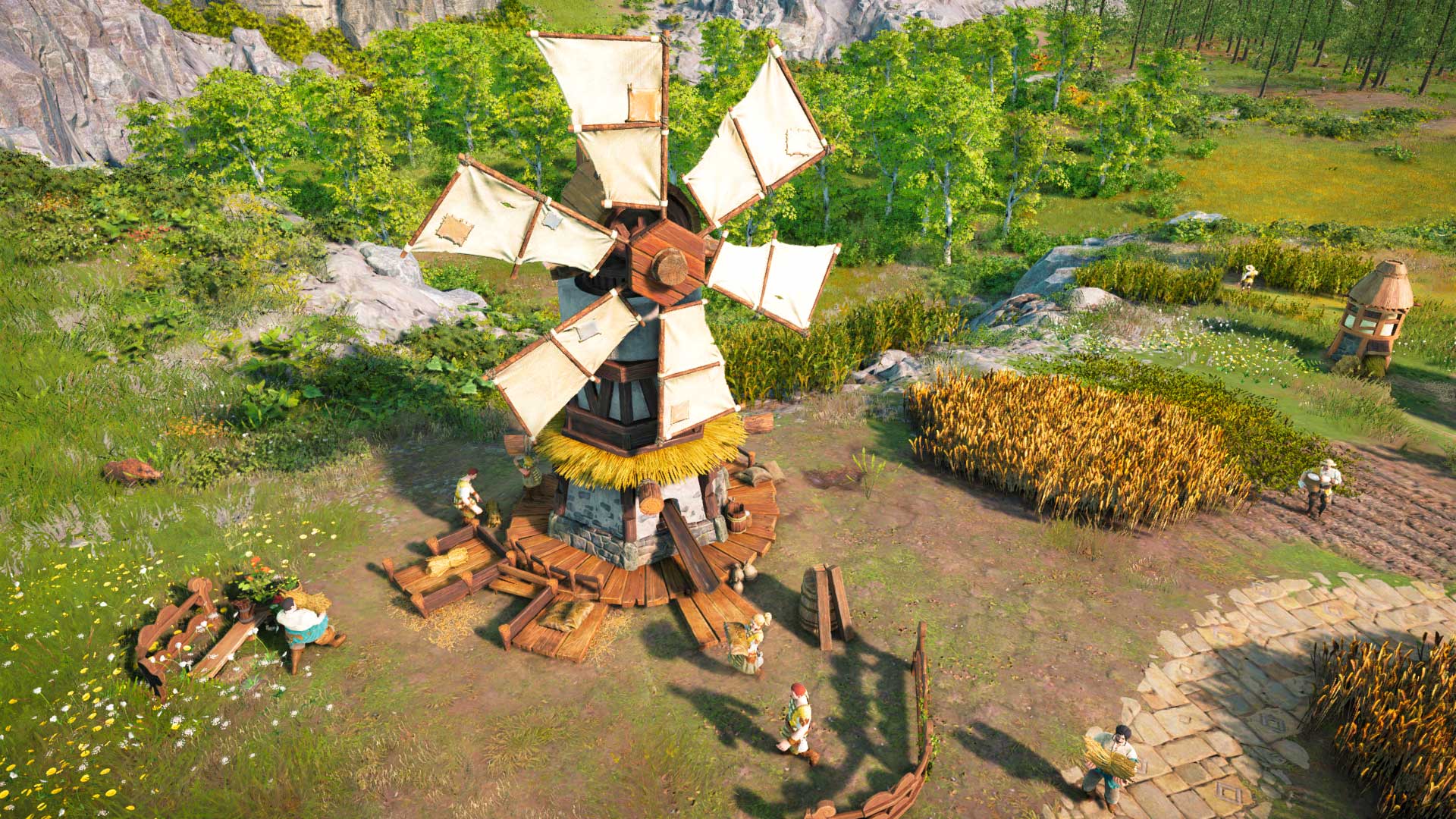 Three workers will then start working on turning the grain, transported by carriers from the farm to the mill, into flour – the ratio is 1:1.
Since our three workers are very efficient and already excel at working in a team, the Windmill can't be upgraded further. But if we – and our settlers – really love bread we can always build several Windmills.