Let's take a first look at the heavy industry now by checking out the Copper Mine. Copper has to first be discovered on the map before we can mine it – afterwards it can be used by the Toolmaker to produce the tools required by our workers. As we reach Village-Level, copper can also be used to create copper coins, the cheapest currency we can create.
The mine and its upgrades are straightforward:
As you might imagine, no products are added with higher levels – a Copper Mine is focused on mining copper after all.
Not all copper deposits are located above ground. Those below the surface require a Tier 3 (Town-Level) Copper Mine to be exploited. We will need a Geologist to find the hidden deposits.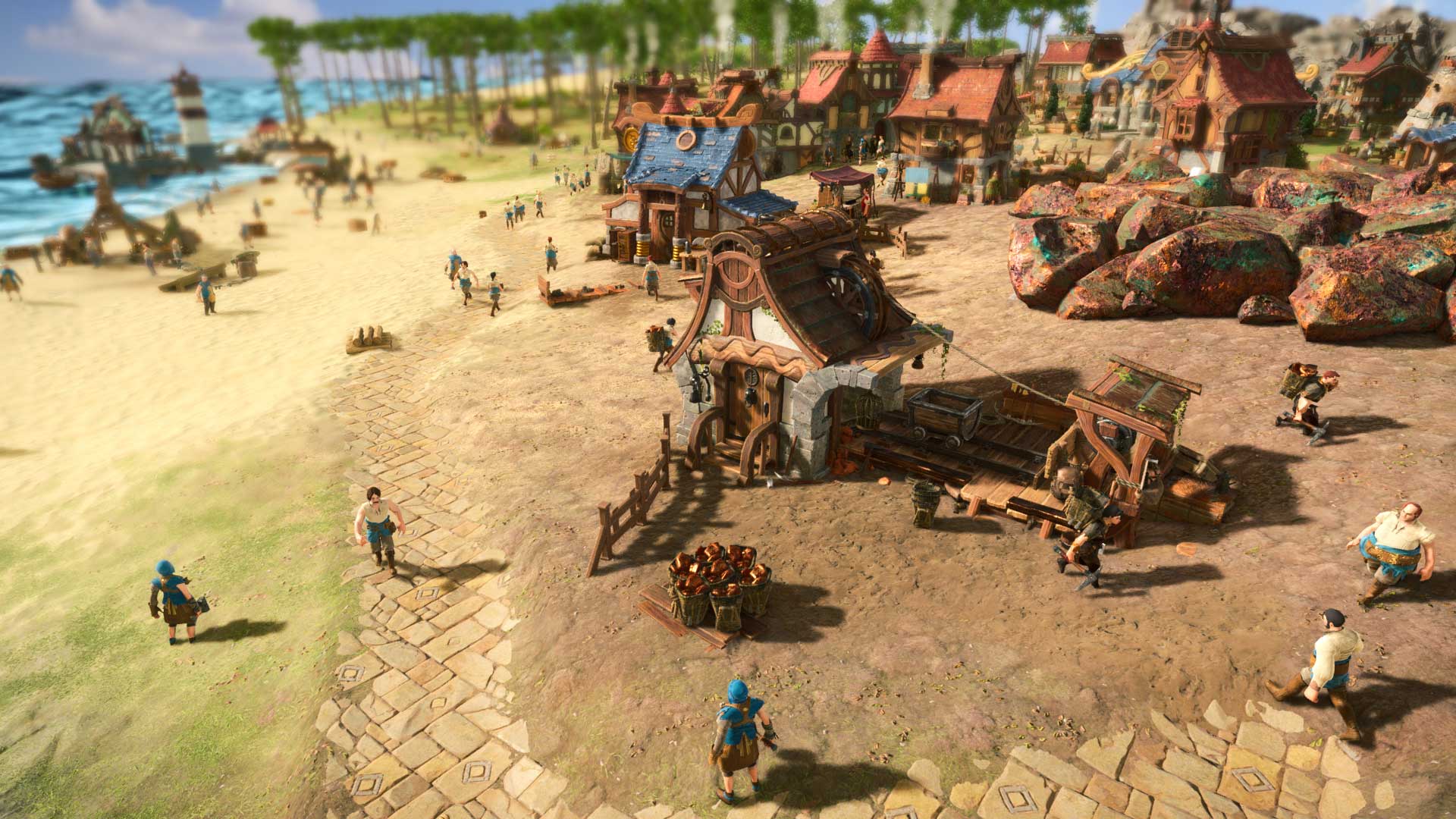 With the importance of tools for our settlement, we should definitely not neglect our copper production and try to find this resource as soon as possible. Without tools for our workers to occupy new buildings, our settlement will not be able to progress very far. Keep an eye out for additional copper deposits while expanding.
Copper coins will help us convince more people to join our settlement and ensure a steady population growth in the early game, as we mentioned in our Population dev-blog.
6 Comments