In the previous dev blogs we talked about food system and how your residents take care of your workers. Veterans of the series might have asked themselves if houses have a different function, how do we get new settlers?
Well, we answer this question in this week's dev blog. We'll talk about the "Harbor & Population System" and everything that is connected with it.
In the new The Settlers we have different types of settlers. Our workers with the blue shirts take care of constructing, gathering resources and processing materials. We also have the carriers, the girls and guys with the white shirts, transporting goods from A to B – our busy bees.
The Building:
In order to get new carriers we will need to build a harbor. This is done at the shoreline. In the first stage the harbor requires softwood logs as construction material.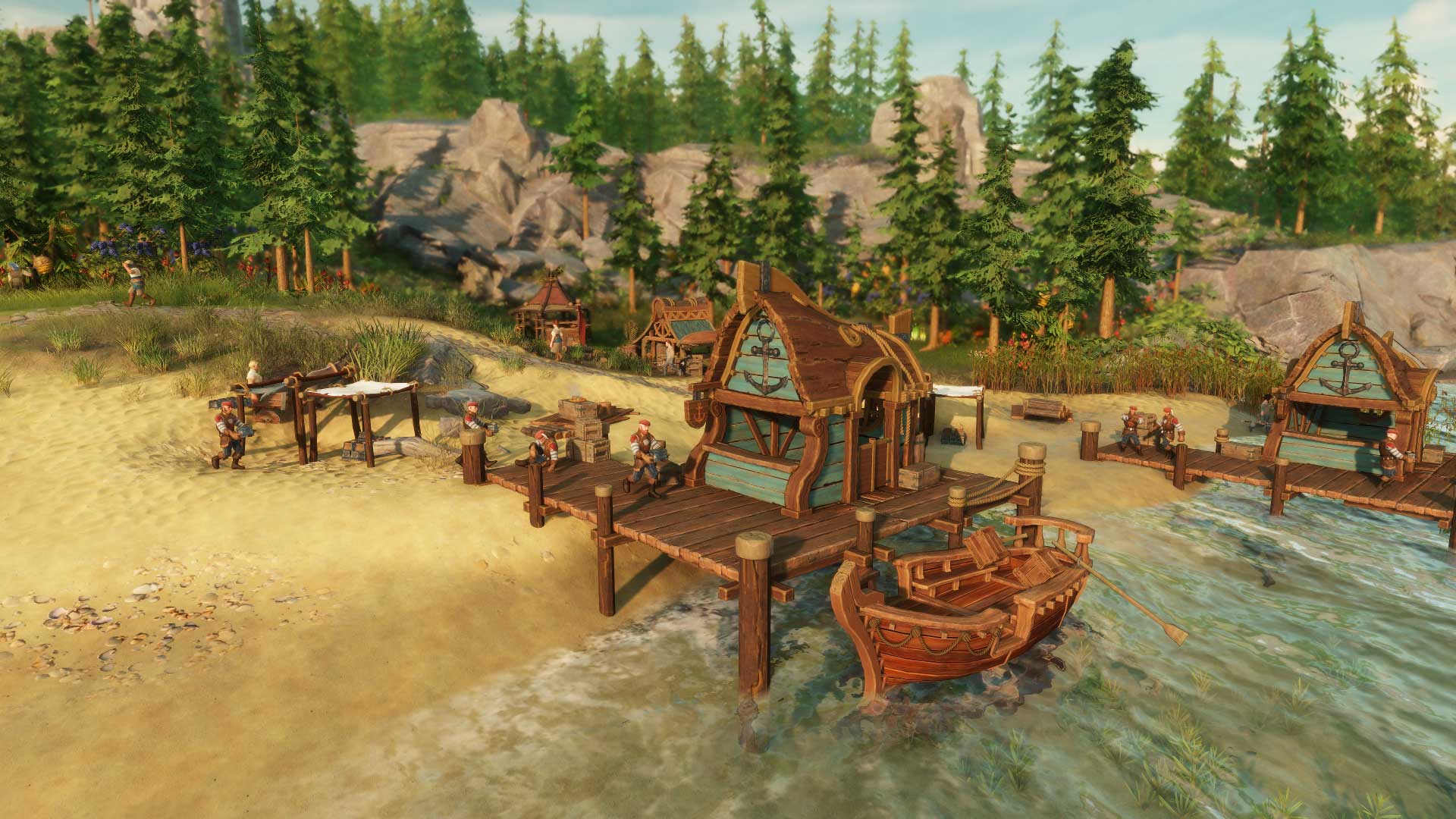 Once the building has been constructed the harbormaster enters his small little skiff and leaves the island to unseen shores to convince other settlers to join our settlement.
As the boat is rather small only a handful of new settlers might join us.
While new settlers arrive as carriers on our island, those can be educated and trained to take different roles later.
The waters are rough and we need to make sure our settlers arrive safely. Our harbormaster is not only tasked to bring new settlers to our island, he / she will use hardwood logs to repair the boat as well.
Population Level:
While it is easy to attract new settlers to an adventurous new settlement on an unexplored island, it becomes harder when we already have a higher population level. We can increase the chances of people joining our settlement, if we support that idea with some coins.
So, it is time to construct a coin maker / mint. In the first stage, we can use copper ore to produce copper coins, but we decided to upgrade our mint and use silver ore to produce better coins.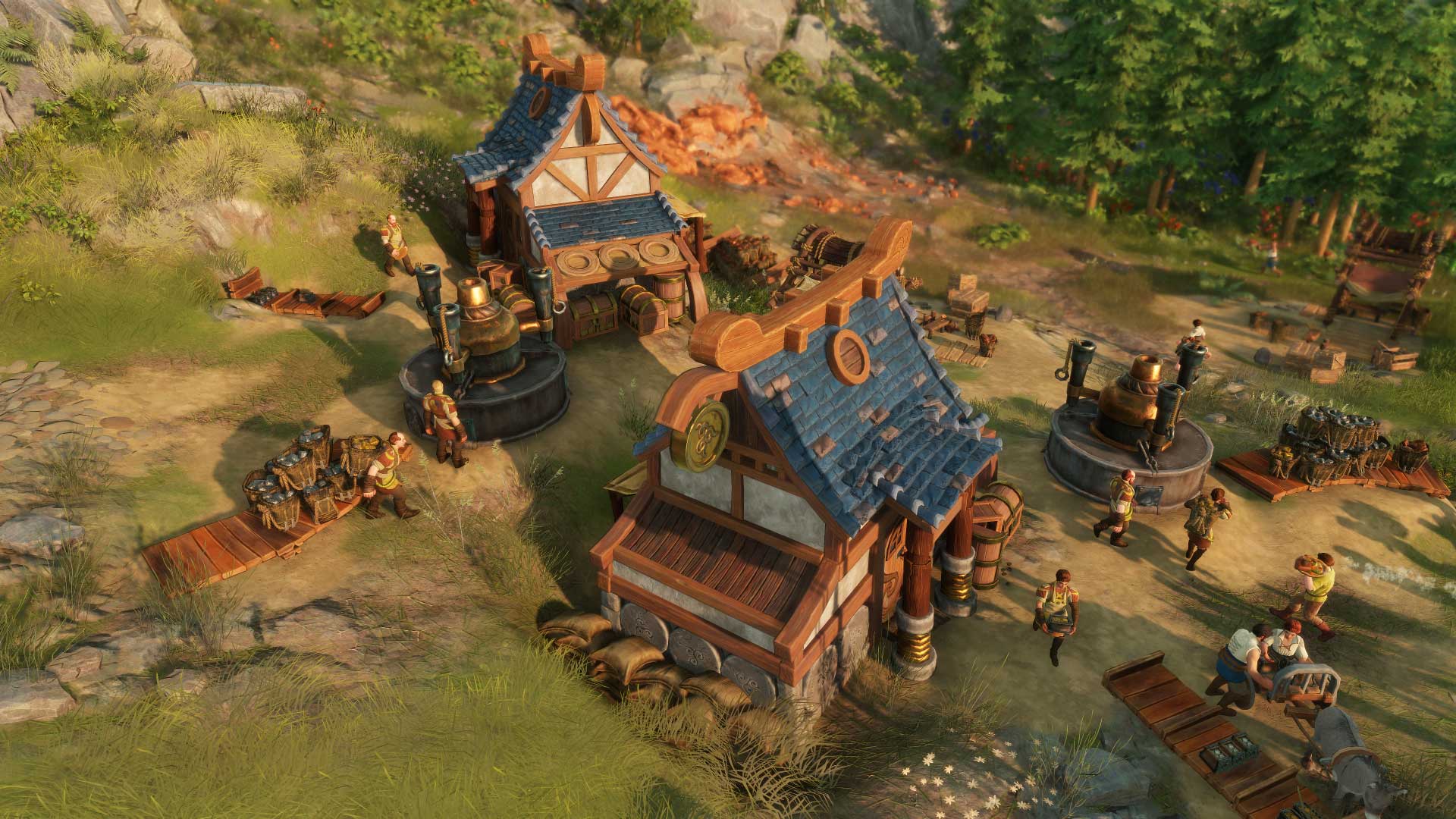 If we offer higher valued coins, the chances will be higher to convince others. Upgrading your harbor should be also a priority. We will not only get better boats, which can load more people, we also have more workers to help loading and repairing them.
If we have space for it, we can build multiple harbors and get new settlers faster. The requirements stay the same. If we already have a high number of settlers in our settlement we will need to provide gold coins to ensure the boats are returning with full load.
With a simple option we can decide (by turning the building on / off) in which harbor(s) the helpers arrive and we can also choose which coin types the harbor should use to attract people.
The game will also offer other methods to gain new settlers, but it is too early to reveal them yet.
Even if we don't need those guys yet, they are not useless. The Settlers which are able to rest will generate motivation points, but hold your donkeys – this is something for the next dev blog. 🙂

What do you think about the concept art? Do you like the harbor and the population system? Let us know what you think it in the comments below.