More than 25 years after the debut of The Settlers, the legendary build-up strategy series returns to Windows PC, under the leadership of Volker Wertich, the inventor of the series.
Forced to leave their homelands after a devastating earthquake of mysterious origins, the settlers set sail towards the unknown in the hopes of finding a new home. Not only will they face countless new challenges, they will also become part of an ancient mystery that will change their lives forever.
The Settlers allows players to explore, conquer, and settle new islands in a medieval fantasy world.
The Settlers® Standard Edition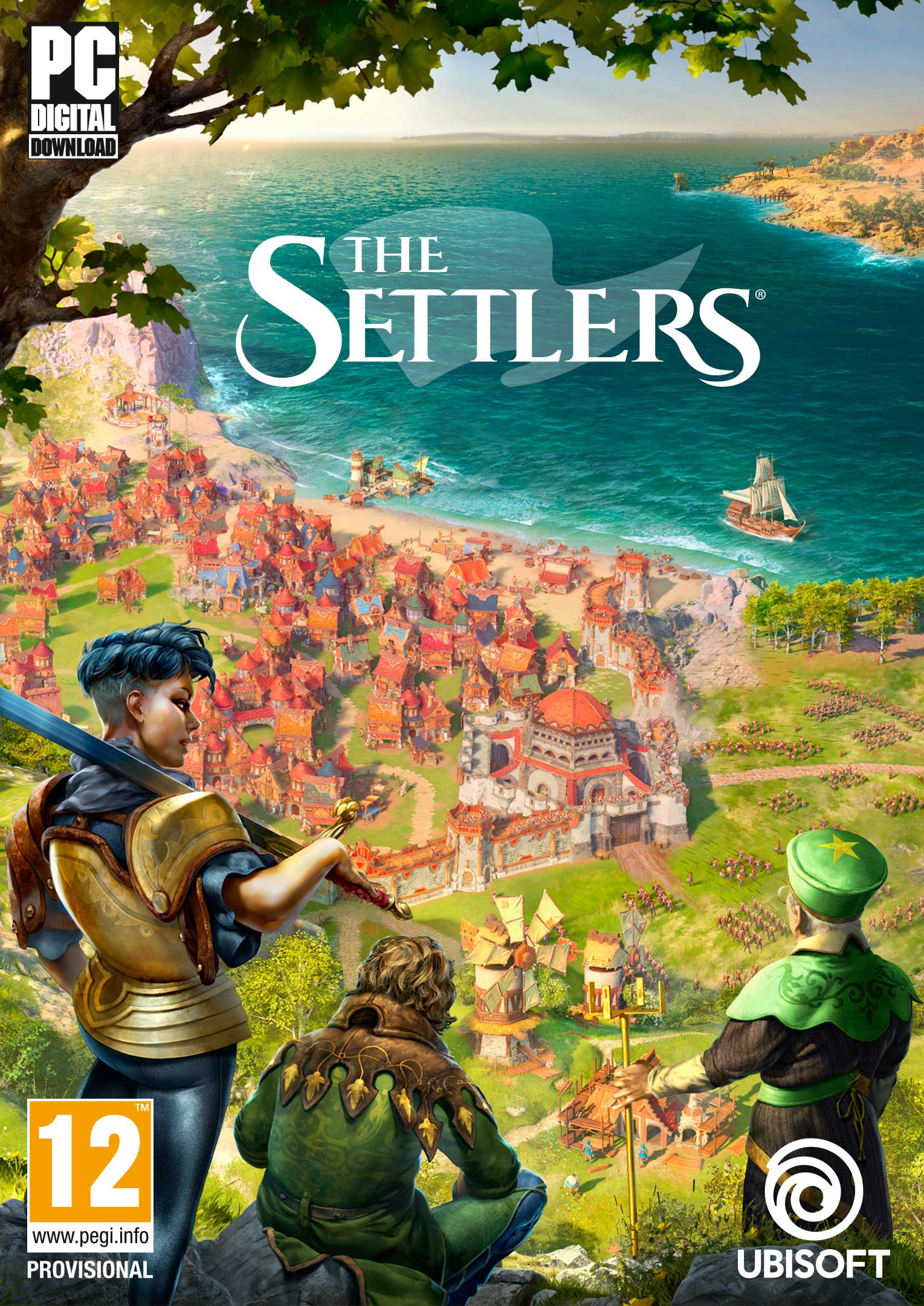 Contains the full game and is available digitally only.
The Settlers® Gold Edition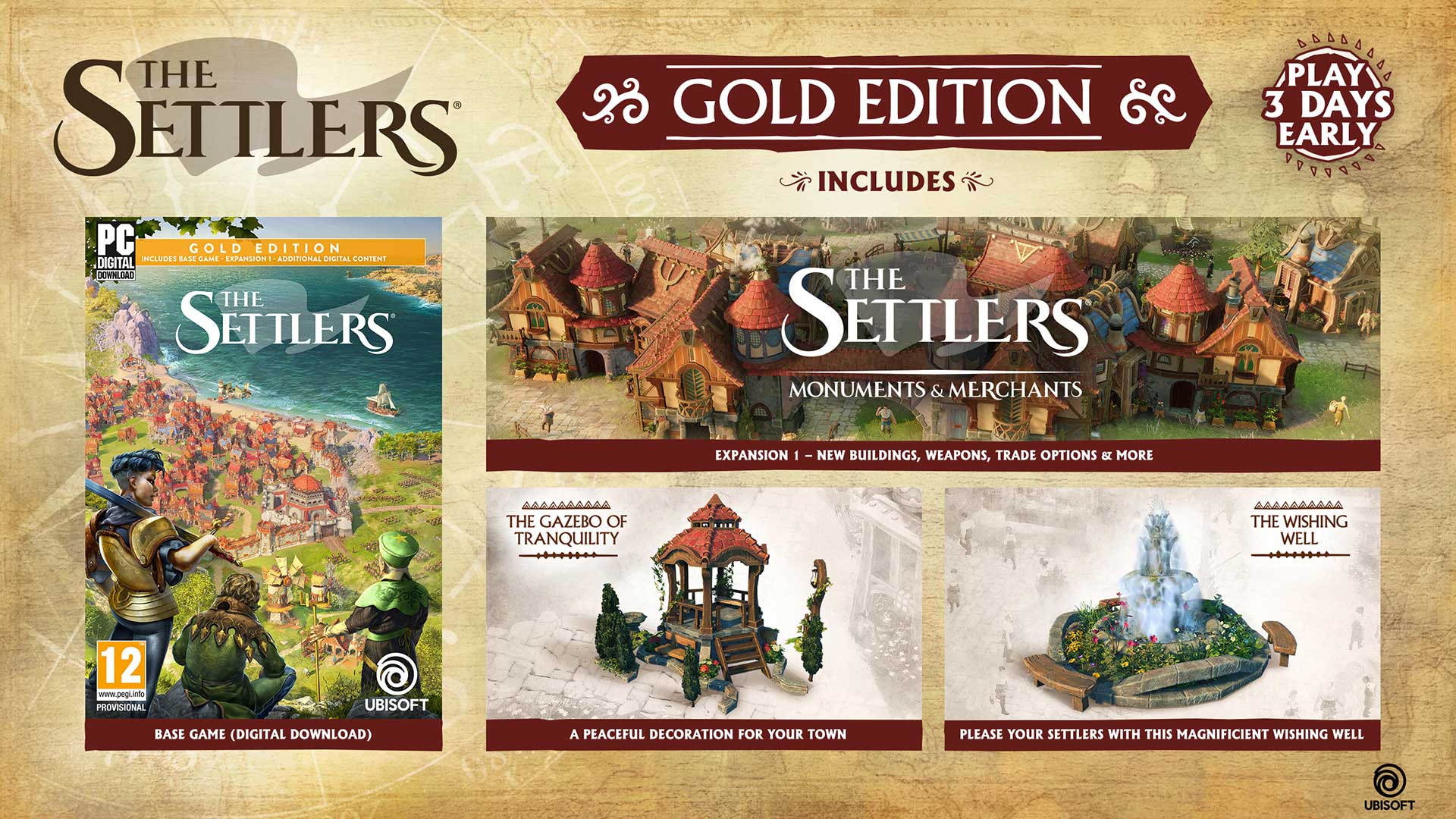 For those who want to be prepared for the future and enjoy some extra content, the Gold Edition contains the following digital content:
Full game
Monuments & Merchants expansion
The Gazebo of Tranquility ULC (exclusive decoration)
The Wishing Well ULC (exclusive decoration)
Play 3 days early: Preorder The Settlers® Gold Edition and play up to 3 days early to become a true pioneer of the game.
For an easy overview, you can compare the different versions with their contents here: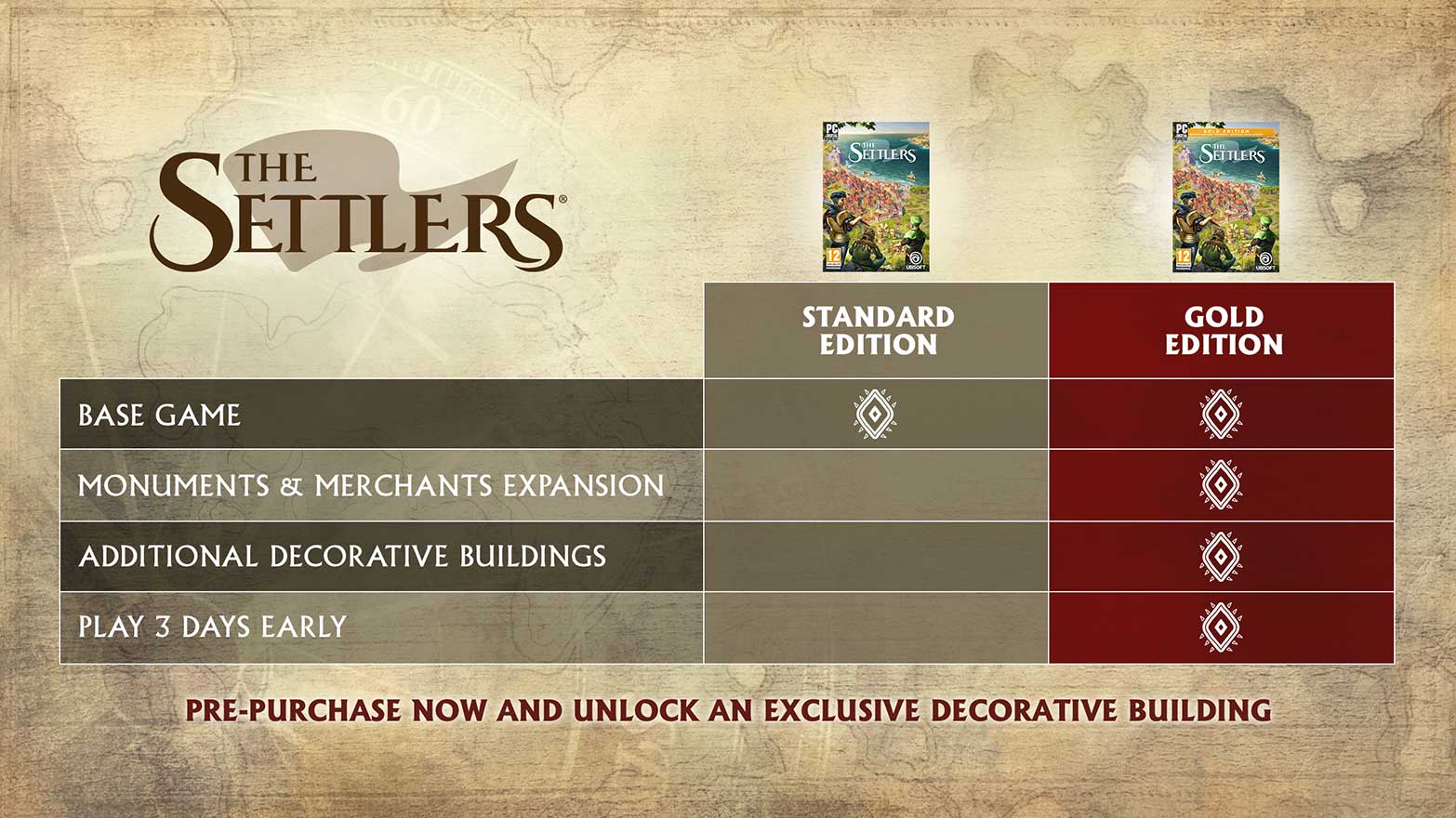 If you want more information please go to our dedicated pre-order page.