We sat down with Keralis, a strategy and build-up games focused YouTuber and The Settlers fan, and asked him a lot of questions about his channel and his personal history with The Settlers. We let him do his own introduction, so let's jump right into the interview!
Hello Keralis, hope you're well. It's an honor to have you around for an interview today. It's probably best to start with the "standard questions" for the people who don't know you yet: Who are you and what's this whole YouTube thing about?
My name is "Keralis" and I am a 37 year old YouTube content creator from Sweden but with roots in Poland. I do play a huge variety of games but my passion are creative, strategy, city builders and simulation games. Like Anno, Cities Skylines, Planet Coaster, Tropico just to mention a few.
"This whole YouTube thing" it's a crazy way of sharing something with others, building a community and even making a living of it. Many of my friends have a very hard time understanding why someone would sit and watch other play video games and even getting paid for it. Explaining this is hard but I guess many are just tired of mainstream media and both YouTube and Twitch are great for "two way communication". They feel involved in something which TV channels doesn't very often allow them to.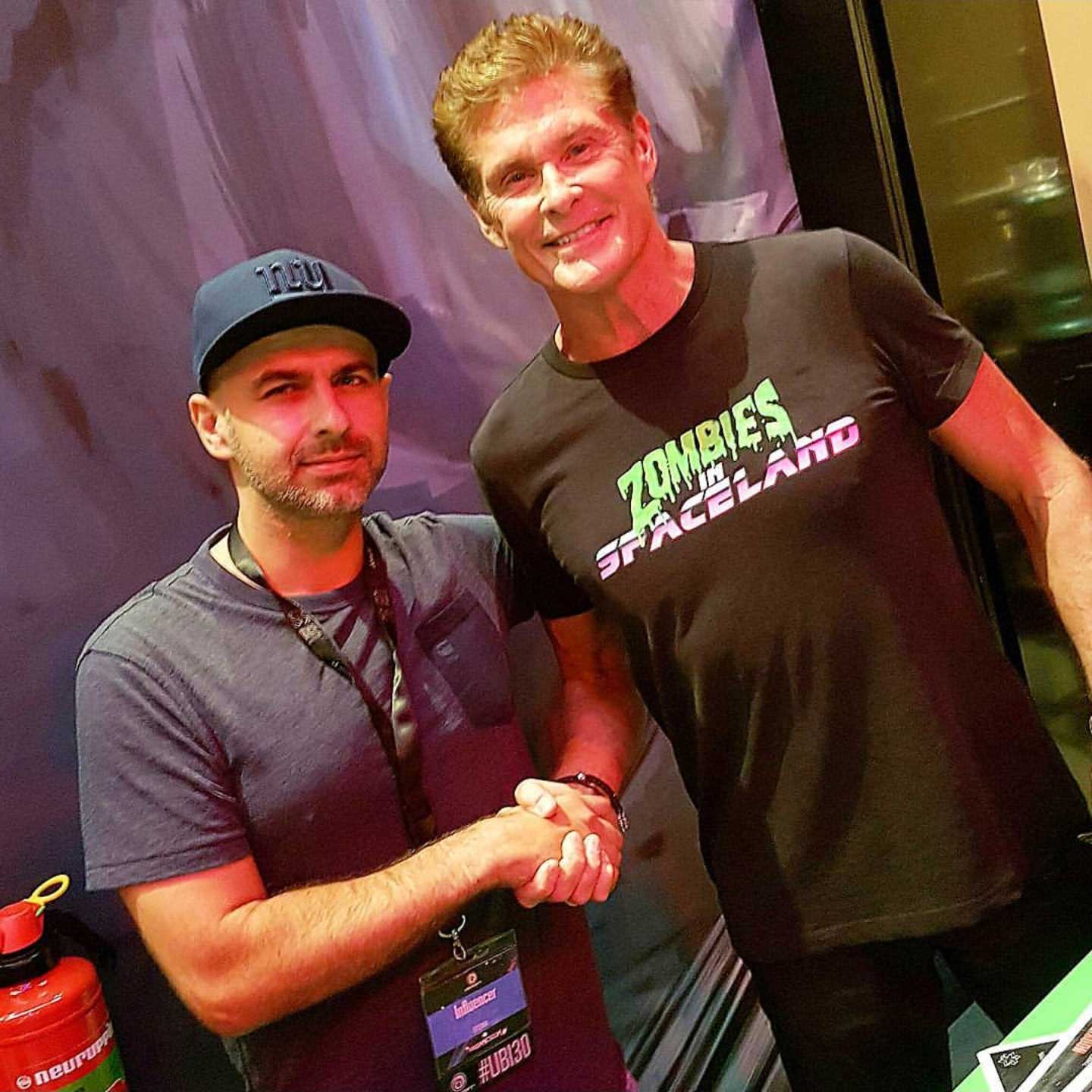 When did you start creating content on YouTube? How did it start?
I started creating YouTube videos about 7 years ago without any intention of growing the channel or getting an audience to watch my videos. All was a happy little mistake.
The story began when the Battlefield clan which I was part of bought a Minecraft server for the community and many of the players went from playing this intense and adult first person shooter to building with blocks in a peaceful world. I was very sceptic in the beginning but since I always have had a passion for Lego I gave in and joined the others. I've built this huge Minecraft hotel and wanted to share it on the community forums so I recorded a video, uploaded it to YouTube and posted the link on the community forums. A few months later I was browsing YouTube and noticed that my "Minecraft hotel" video had over 100.000 views and so it began! I saw a possibility in playing video games and sharing it with an audience. I've never dreamt of making it a living but it has been exactly that for the last 6 years.
Looking at your channel right now, you're mostly playing strategy, build-up and simulation games. You did make videos about games like The Witcher 3 or Sniper Elite 4 in the past. Did you actively decide to feature different content or is it more something of a "mood" thing?
Sharing a huge variety of games is my dream, however, it is hard since you build a community around certain game genres. I have always been quite creative and I have been sharing this side with my community in form of tutorial videos or just appealing creations made in different games. So going from making a realistic city in Cities Skylines to showing a kill montage in Sniper Elite 4 is quite contrary but at the end of the day I post what makes me happy.
And, following up on that: Are there any games you play in private without featuring them on your channel? Or do you even keep whole genres (like…racing games, for example) for private play sessions only?
Indeed, I play a bunch of games without sharing them with my audience. You did mention Witcher 3 in the previous question. This was one of those games which I thought if I should or shouldn't make into a series. The game is so deep and there is so much backstory inform in-game books.
Reading everything for your audience would bore them to death but for me all that lore is magical. So I did a YouTube friendly series then I played the game myself "off-camera" and spent 4 times longer just reading everything. I also have a weird thing for football manager games, I remember playing those on my Amiga 500 and it has just continued.
Your content is largely single player focused, so to say. How important is multiplayer in a (build-up) strategy game for you? Are you playing any of the game you're creating videos about in multiplayer?
Yes, most of my content is single player focused but multiplayer is indeed important or at least fun! How can I forget all those LAN parties growing up with Age of Empires and Warcraft? However I have not played much of those in my recent time and the last multiplayer series I did were ARK: Survival Evolved and Conan Exiles and I did those mainly for creative base building. I would however love to be part of a build-up strategy series with other YouTubers like doing Anno 1404 in multiplayer would be amazing!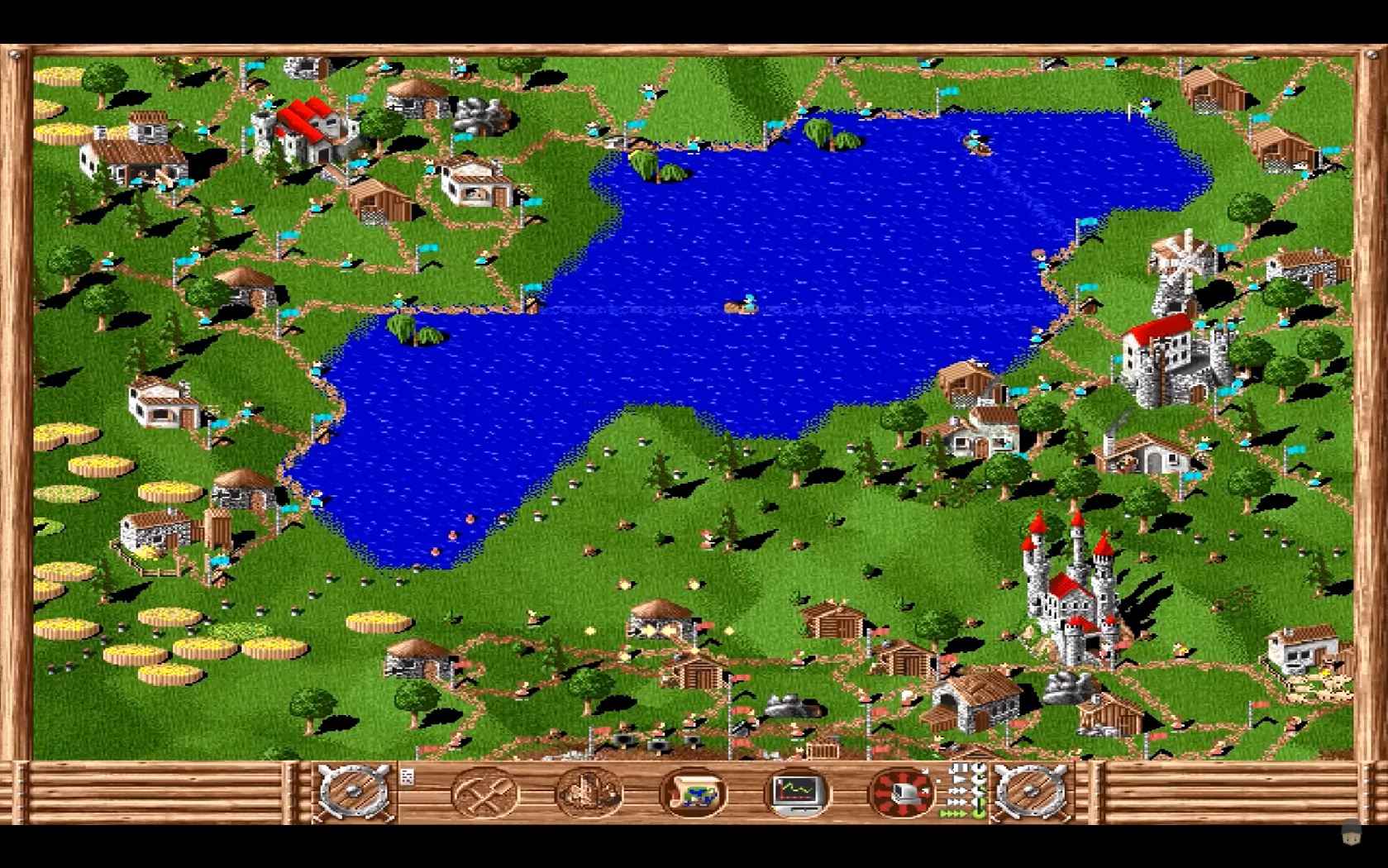 As you probably already expected, we can hardly avoid talking about The Settlers here 😉
So to start with the most obvious question: Which The Settlers game was your first?
I got my first The Settlers game as a Christmas present in 1993 for the Amiga 500! The following year we bought our first PC and The Settlers was one of the first games for it! This really brings back memories, growing up as an only child meant many hours in-front of the computer playing games!
Considering you're quite a bit familiar with the series, if you were to name 3 things which are "The Settlers" for you, which would those be?
YEP! How could you forgot the YEP'S, amazing medieval soundtrack & bird chirps!? (Settlers 1993)
The cutest armies which have roamed the gaming world! Especially the Romans in Settlers 3!
City-Building!
Since we announced a new title in the series only a few months ago, which aspect of the new The Settlers would you like to know more about or which aspect interests you the most?
I can't pinpoint one thing which interest me the most since the whole game looks stunning after watching the GamesCom trailer and the pre-alpha gameplay footage. I WANT THE GAME NOW! Please don't make me wait, it hurts! PS. This includes ANNO 1800!
Thank you very much for taking the time for this interview Keralis. We are very happy to have you here 🙂
And if you, dear fans, want to watch this wonderful man play some video games, The Settlers 1 in particular, check out his channel and show him some love: