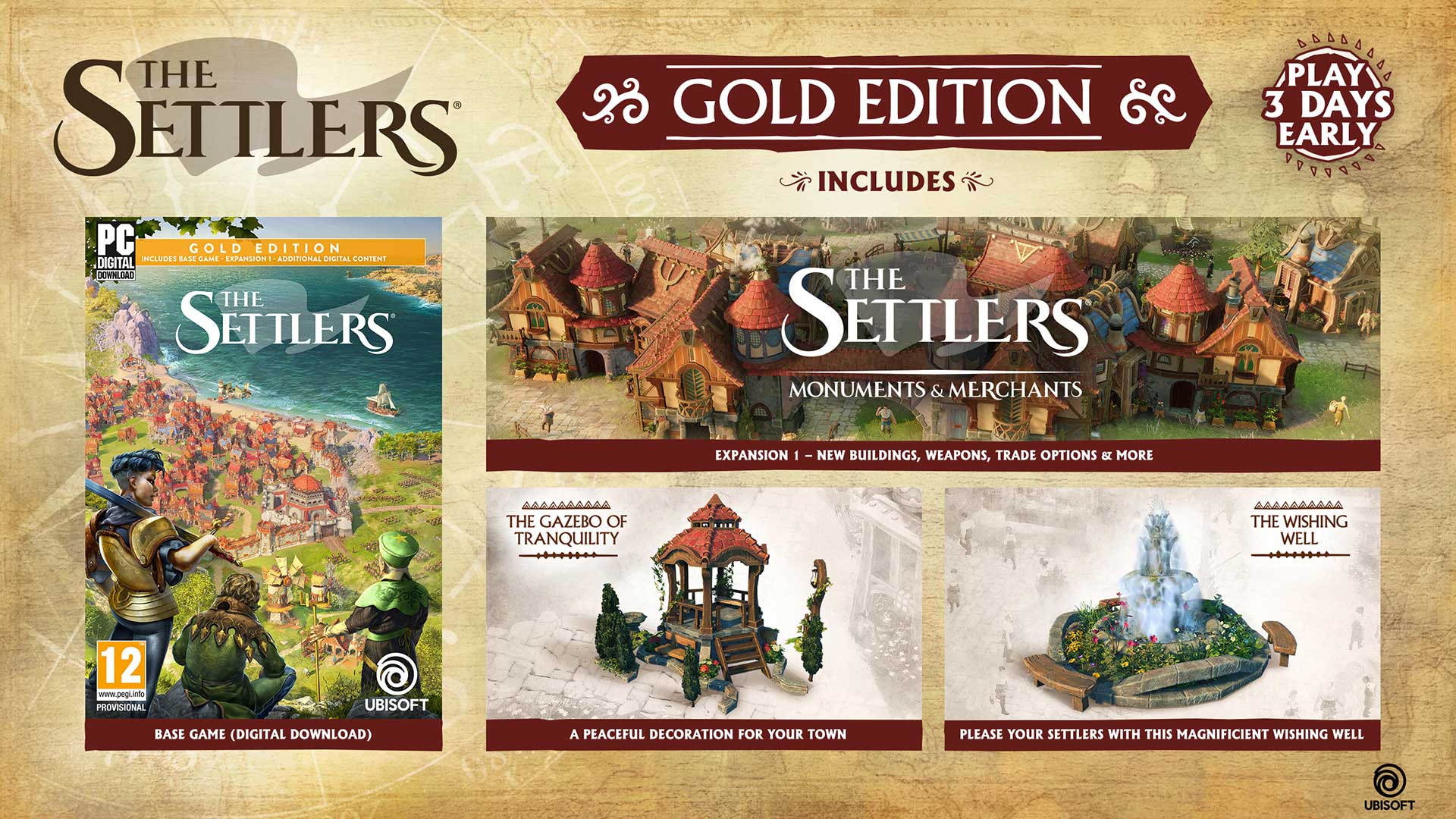 Enhance your The Settlers® experience by getting the Gold Edition including the following digital content:
Full The Settlers® game
Monuments & Merchants expansion:


Discover new rare resources on the Nova Tagall Archipelago, which offer you new options for buildings, weapons and trade.
Build alliances with the merchant fleet of the Tagallians to hold yourself against the mighty Sunchild.
Trade goods with the Tagallian merchant ships to get crucial benefits.
Build a frigate with more storage room and tenders.
Conduct direct trade with allied, neutral or hostile player- and NPC-factions over land or sea.
Impress your settlers with monumental buildings, to receive unique advantages or to make the adherents of your opponents to join you.

Gazebo of Tranquility ULC: Make your town more peaceful with the exclusive decorative Gazebo of Tranquility.
Wishing Well ULC: Please your settlers with this magnificent wishing well.
Play 3 days early: Pre-Order The Settlers® Gold Edition and play up to 3 days early to become a true pioneer of the game.