With the copper from the mines, the Toolmaker can finally start his business and produce tools. These are required to train new Workers and Builders in the Guild House. Builders will construct buildings and roads while Workers occupy all resource and production buildings like the Fisherman's Cot, the Sawmill or the Copper Mine. Make sure to build both buildings close to each other and do not wait too long to set up this supply chain.
The toolmaker can be upgraded twice, let us take a look at the different levels: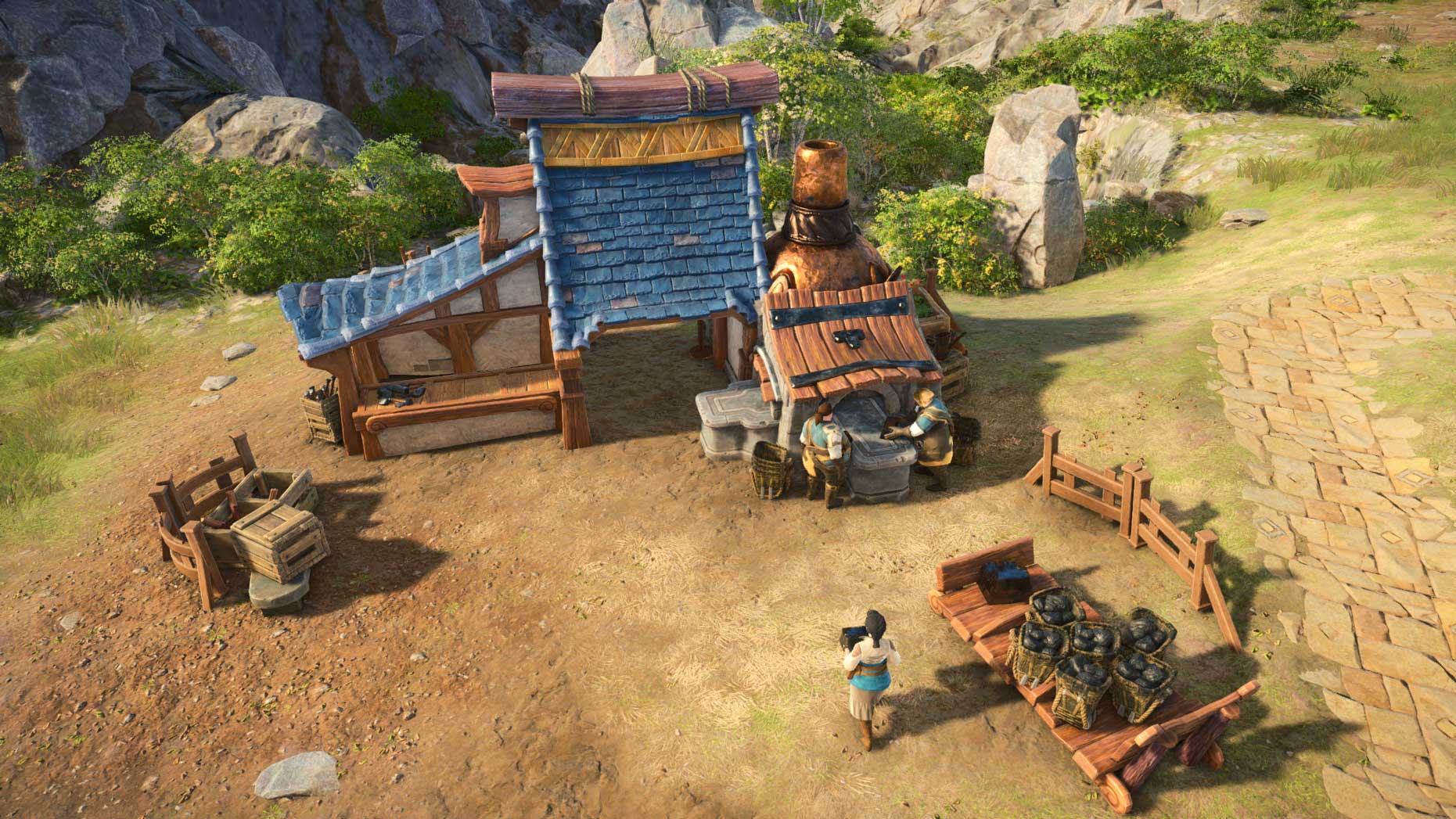 At Town-Level, there are three Workers producing tools for your settlers, and they can now create the most advanced steel tools too.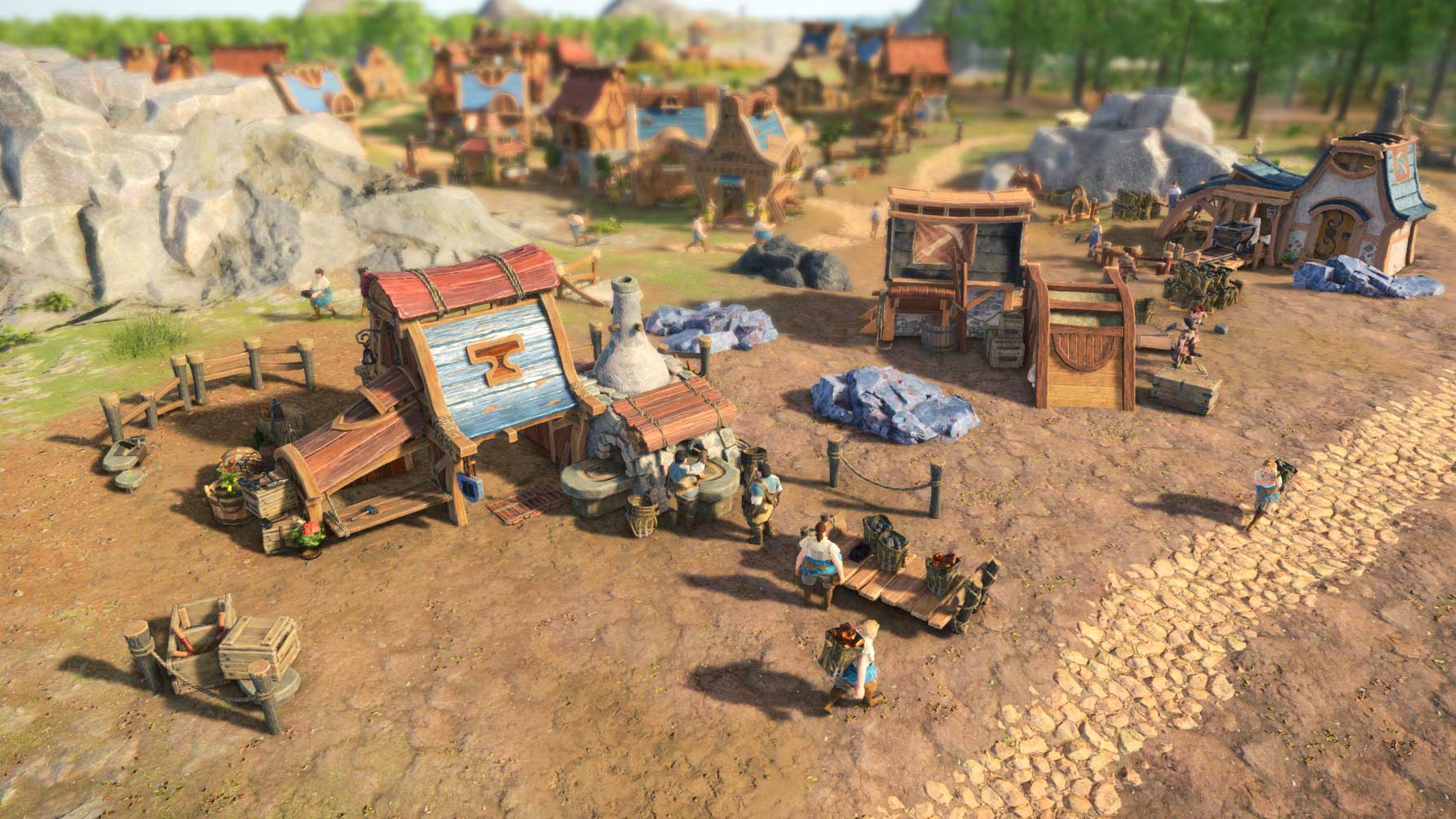 Iron and steel tools are required to construct buildings at Town- and City-Level.
With a growing settlement and an ever-increasing demand for tools, the Toolmakers will be quite busy throughout the whole game, so we need to make sure to supply him with resources all the time.
Keep in mind you will also need resources like copper and iron for other production chains.
13 Comments