Our blogs focused quite a lot on peaceful topics: food, transport, population, economy… In this building blog we're looking at the very first military-related building we can construct: The Weapon Workshop. This early game building requires hardwood logs to manufacture simple weapons like cudgel and bows. It can be upgraded once:
At Hamlet-Level, a single Woodworker produces Cudgel and Bows.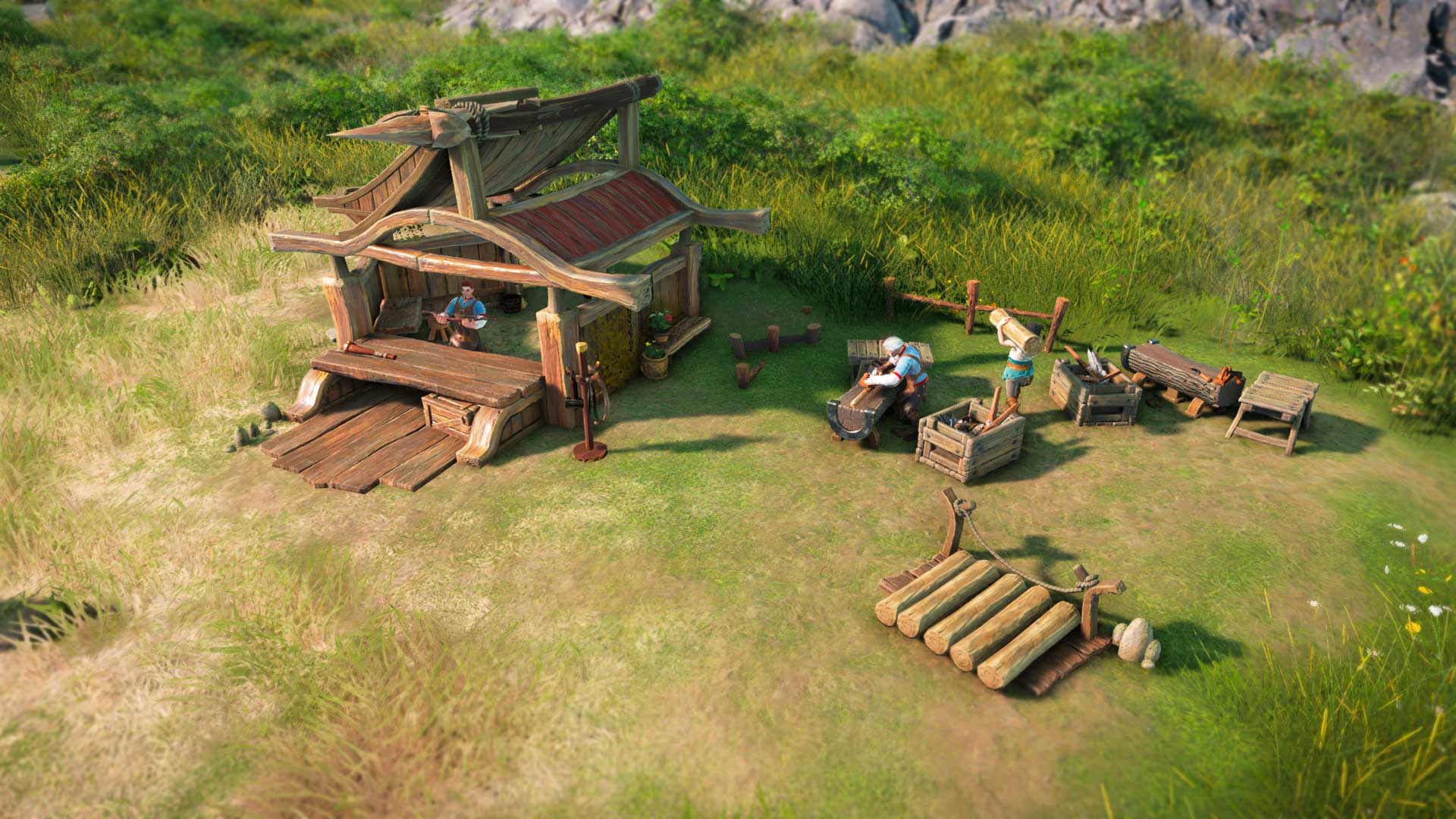 Village-Level allows for two more weapon types: Crossbows and Spears. A second worker joins to help with the additional work.
For the early game period, these will be our weapons of choice for our soldiers. Those units are used for expansion, defense and possibly our first offensives, too, if we have recruited a leader already. All of these early weapons have their advantages and disadvantages, so we might want to mix different unit types to be prepared for all eventualities. While these weapons are cheap to produce, we want to look out for iron deposits to produce higher-quality weapons and armor later on.

Do cudgel and bows sound boring to you and you rather want to get to iron swords and axes as quickly as possible? Or are you fine with producing lower-level weapons for a while, be it for rushing or cause you're not the military guy anyway? Discuss it in the comments!
2 Comments