During this timeframe (09.01.2020 to 12.01.2020), the "The Settlers 3 History Edition" will be available for free, giving you the opportunity to try the game for a limited time. Until 12th January 2020, players will be able to download and play the full game via Uplay, including all add-ons and multiplayer.
The third part of the "The Settlers" series, with Volker Wertich as a Creative Director and released in 1998. It offers 4 different races and, for a first time in the series, mana as a resource to enable players to summon help from the gods. Several story campaigns let you experience a competition of the ancient gods to avoid a nasty punishment.
Additionally, "The Settlers 3 History Edition" offers various skirmish maps for matches against the AI or in multiplayer.
The community got you also covered with a selection of player-created maps thanks to the map editor!
If you have never played "The Settlers 3" or have been considering getting the "The Settlers History Edition", this is a great opportunity to dive into it.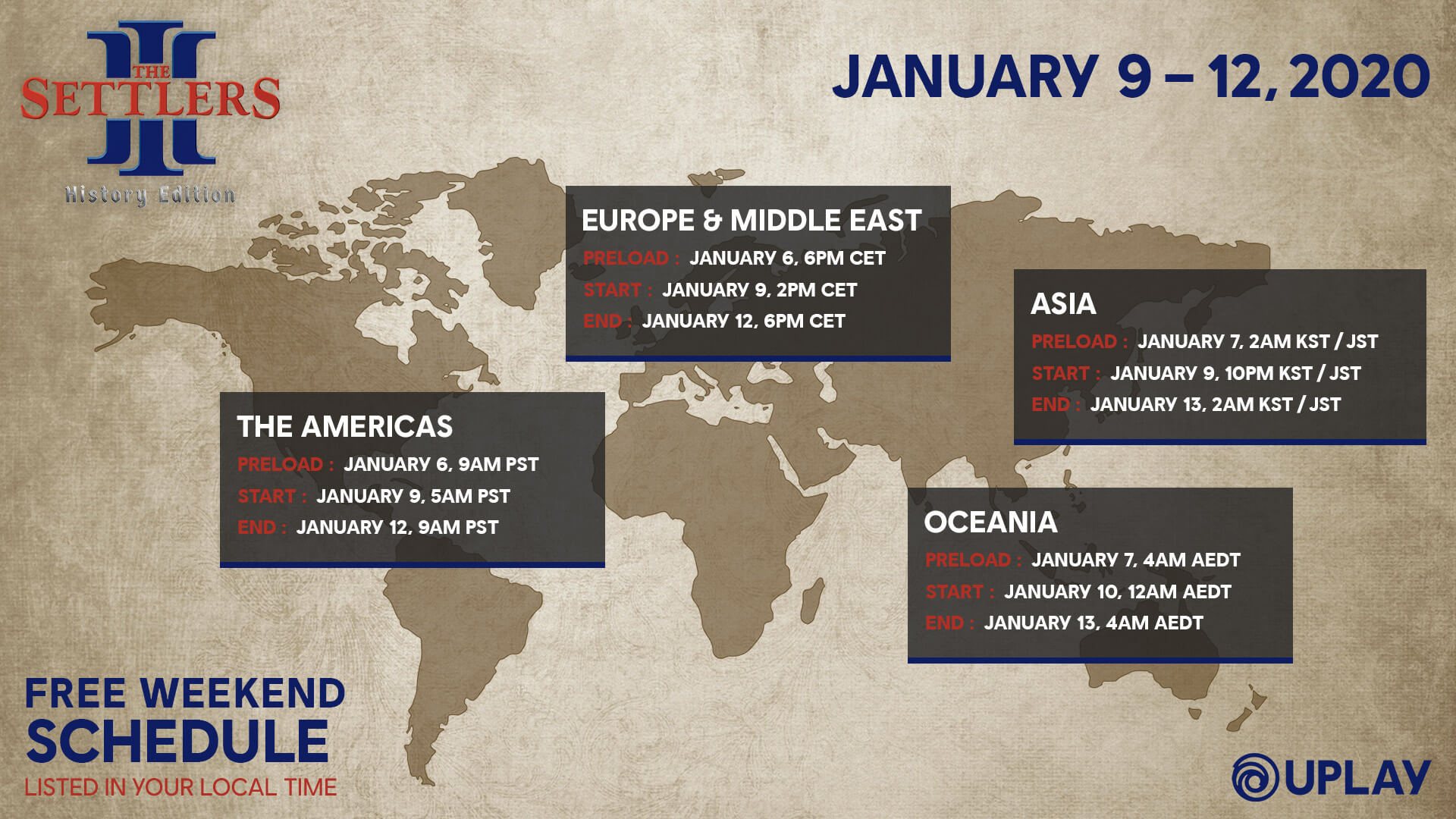 Feel free to share your experiences with us on Twitter, Facebook or in the comments below.
Note:
*This software is part of a free weekend version of The Settlers 3 History Edition, playable from January 09th, 2020 6pm CET to January 12th, 2020 6pm CET. This free weekend version is provided AS-IS, may not contain the same content as the full/final game, may not function as expected, and may crash. Please note that maintenance may also occur at any time during this period, rendering you unable to access parts or all of the free weekend version.
2 Comments