After seeing the fantastic gameplay from Ubi-Thorlof and Ubi-Guddy it is time to share some tips and tricks and give you a short introduction how to create a map in the The Settlers 2 History Edition Map Editor.
Let's start with some general tips for The Settlers 2:
1. Production:
For everything that you want to produce, you need the appropriate building. In order to be able to construct a building, first you need a site. The quickest way to see whether you have the required site is to use the construction aid mode – simply press the space bar. When this is active, you see at a glance which type of building can be put where. Just click on the symbol and then decide in the "Activity" window which building you want to erect.
Tip: Remember that every place of manufacture requires someone qualified and equipped with the tools of that particular profession. Pay attention to adequate level of relevant tool production.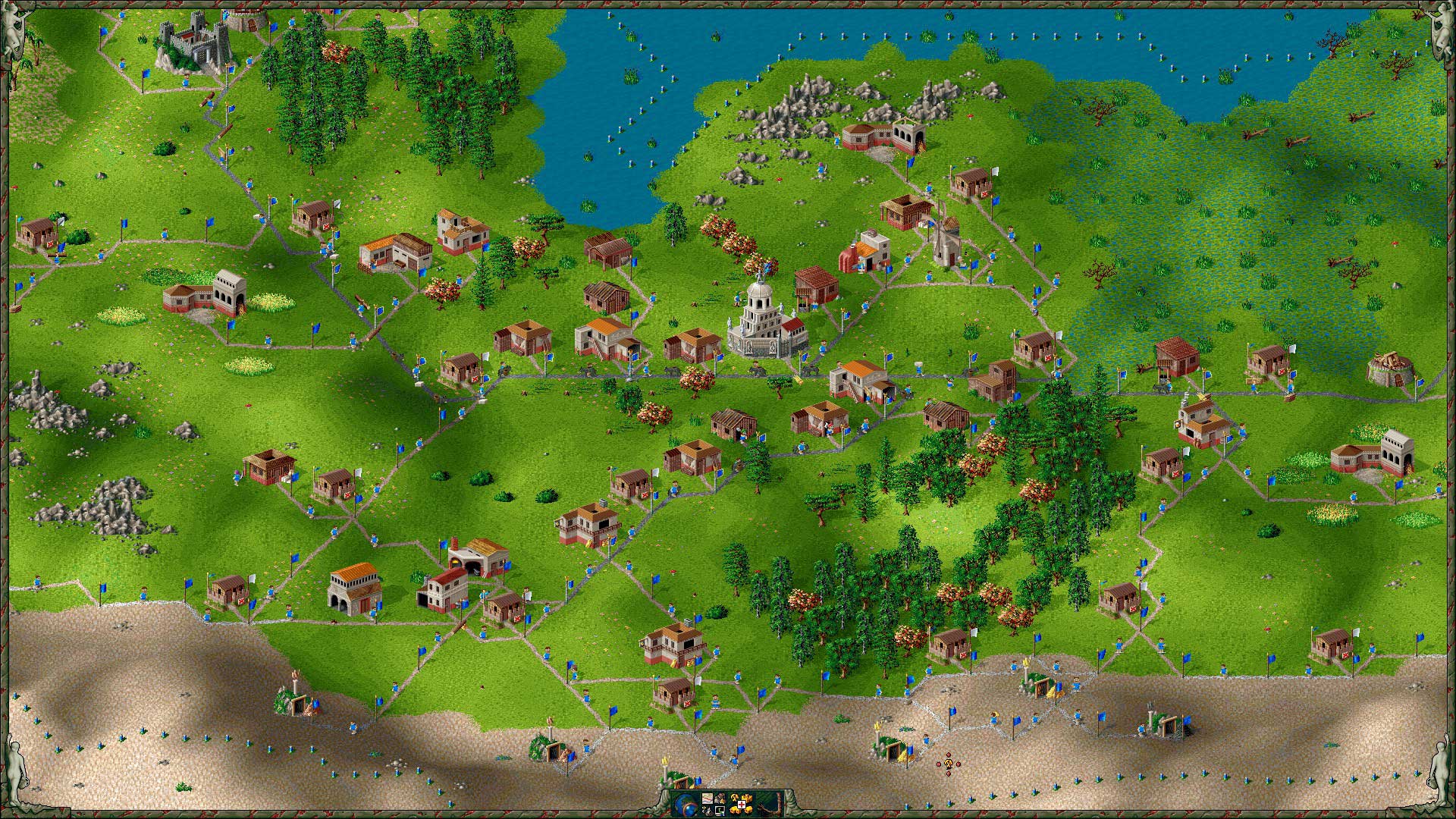 2. Set out as many flags as possible:
The flags designate the nodes of your pathway network. The distribution of goods is performed by the carriers who transport merchandise between these two flags. The shorter this path is the faster the carrier is back again to take on another bundle of goods.
Tip: There are two ways to remove bottlenecks without having to build a bypass road. Check whether you can insert more flags into an existing stretch of road. This way the transportation capacity of this road can be increased many times over. Raise donkeys. Donkeys are automatically put to use on your heavily burdened transportation paths to double the capacity there.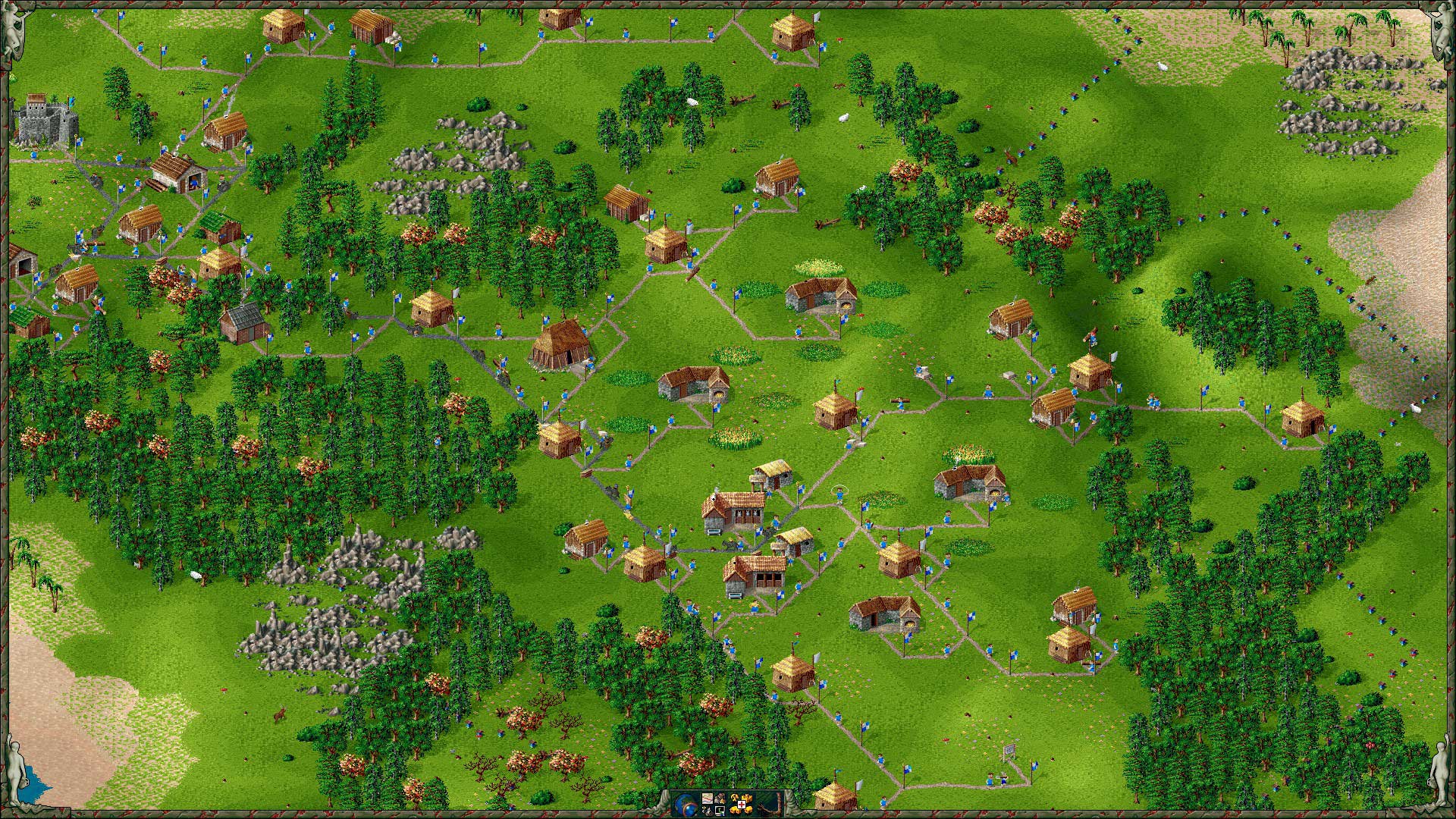 3. How do I best prepare myself against an attack?
First there is reconnaissance. The deeper you can peer into enemy territory, the more precisely you can plan countermeasures. The most suitable reconnaissance tool is the lookout tower. This will allow you to see where your enemy has placed their military buildings. It is precisely these military buildings that you, too, will now need.
Tip: Think over carefully where you place each building. So long as there are no enemy nations in sight, one should think twice about investing the enormous resources that a fortress requires. On the other hand it would be absolute folly to set up just one little barracks against a massive border fortification of the enemy. In such a case you should build a fortress and a catapult immediately.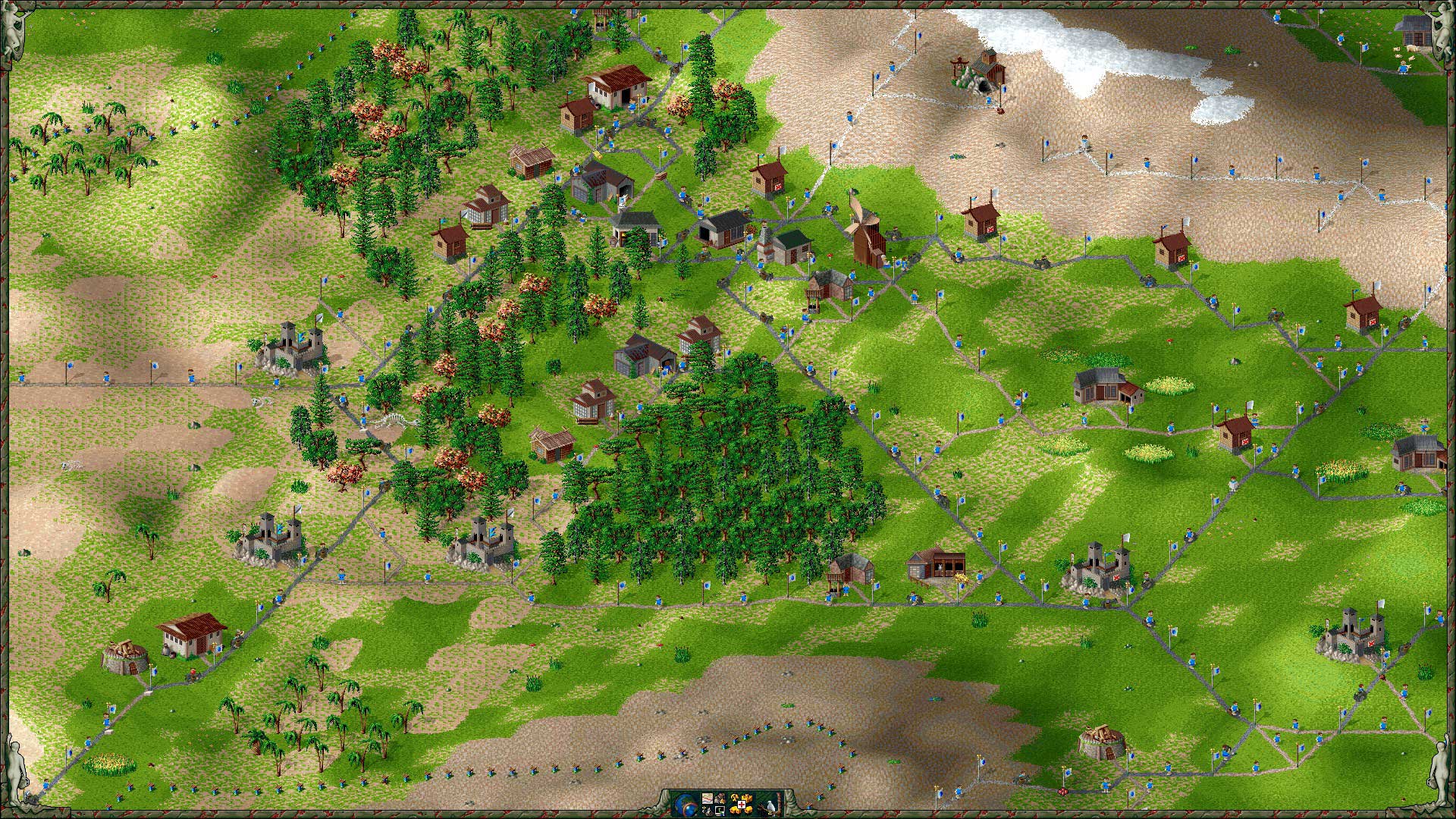 Enough with the tips. Time to open the map editor. You can simply start the map editor in Uplay – just choose your preferred language and jump right in to it.
Map / World Editor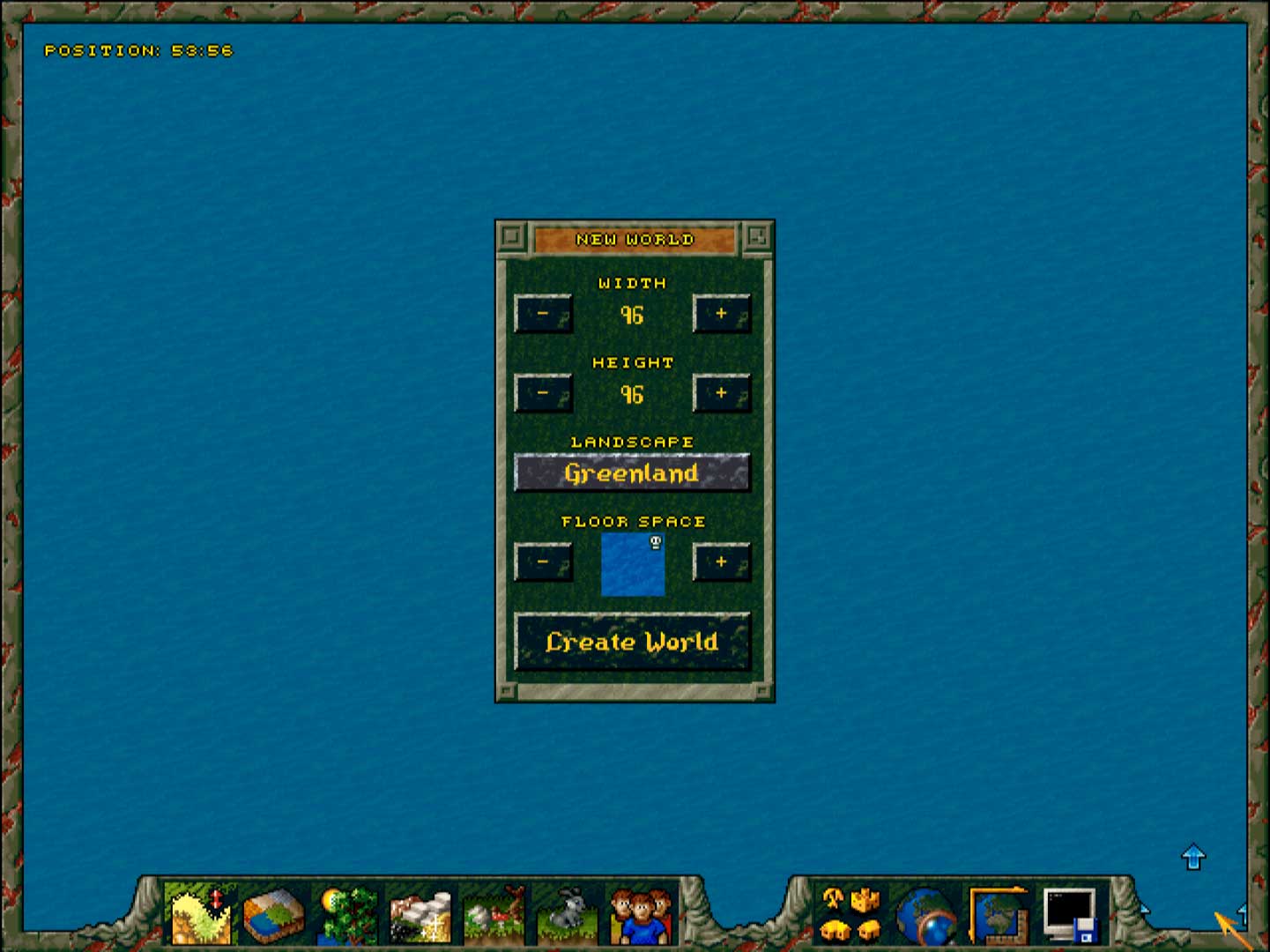 The world creating tool will help you creating your first rudimentary world with a single click.
You can choose the "Width" and "Height" of the Map, the "Landscape" (Greenland, Wasteland and Winter World) and the "Floor Space". After clicking on "Create World" a new but empty map will be created with the settings you choose.
Before continuing it's best to get yourself familiar with the options you have in the editor:
Height Adjustment – Adjust the height of the terrain.
Terrain patches – Choose different designs for your terrain. Water, Lava, Mountain, Snow etc. You will need Mountain for resources like gold, coal, iron etc. The symbols in the right top corner will tell you if you can construct buildings on it, if they're are suitable for mining, deadly (e.g. lava) or if you can only place flags (e.g. desert)
Trees – Choose between a wide variety of trees
Raw Materials – Place raw materials on mountain ranges.
Landscape objects – Granite (important for stone) and other decorations
Animals – Place different animals (important for the hunter)
Player – Choose how many players you want to have on the map and their starting positions
Small, Medium, large buildings – Check what buildings can be placed on a certain location
World – Gives you an overview about your map
Create a new world
Options

Name of your world – Give your world a nice name
Creator name – who created this world
Load & save world
Test World – see if anything is missing and all the players have a starting location
Save a picture – give other players an idea how your map looks like
Leave the editor
Controls:
Shift Bar – by pressing the shift bar you can Lower the resources you already placed or lower the height of the terrain
Control – by pressing the control bar you can remove the trees, landscape objects and animals
Space Bar – activate / deactivate the buildings menu
1-4 / Plus Minus – Change the size of your cursor
Now it is up to you how your map will look like.
If you want to try the Ubi-Thorlof Troll Map yourself, feel free to download it and give it a try once the History Collection has been released. Simply click on the screenshot below to download the map. Enjoy.

Do you have any tips for new map creators? What should they focus on when creating a new map? Are there any other things they should pay attention too? Have you ever created a map or want to in the future? Let us know in the comments down below.
Leave a Comment