When we last time concluded with "this has just been a small fraction of the stories", that wasn't just a saying. And as you noticed, we didn't even touch on the other parts of the series yet! So grab yourself a cup of coffee or tea, let's dive back into the year 2001 when The Settlers IV was released.
It wasn't a massive of a step as between The Settlers II and III, but brought along a few improvements and changes as well as several entirely new races. KeepCalmCarry92 remembers:
A really great and funny addition was the Dark Tribe with its 15 singleplayer missions including trading, exploring and fighting. And again beautiful intro videos, with this guy – I think he was called Morpheus – who was exiled to Earth even though being used to only walking on dark ground. This became my favourite game, even if only by a fraction compared to The Settlers III.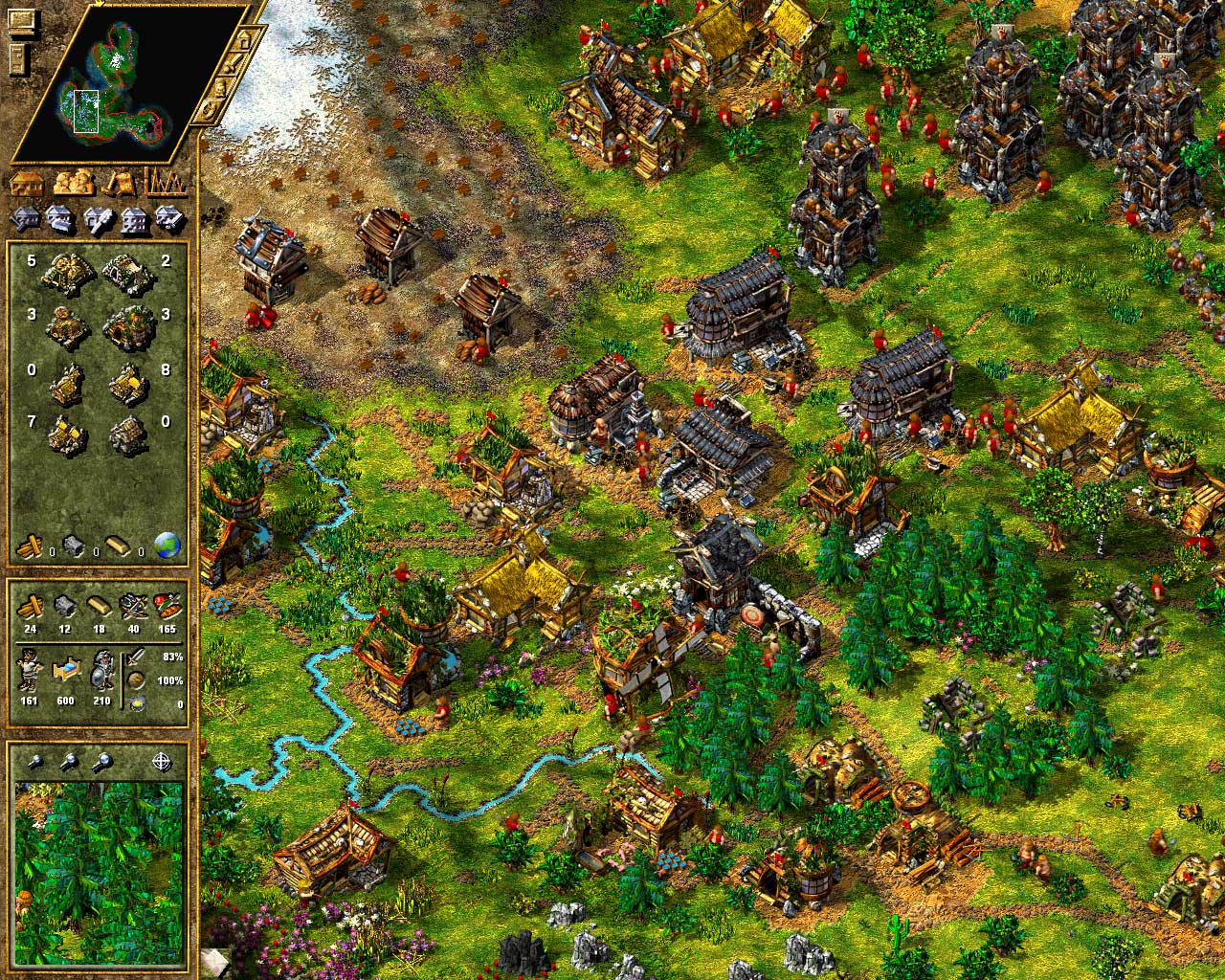 And with it being the early 2000s and the rising popularity of the internet, one thing became more and more a people-connecting feature: The building of online communities. Multiplayer via the internet of course already was a thing back then, even if nowhere near to the extent it is today. But the internet also primarily is a place for communicating, for discussing your hobbies and asking for help or advice. PennyUK told us this story about the Settlers IV:
After a few days I had an issue with the game and had no idea how to solve it; my only hope was to go online and find a fix for the bug. The internet was a turning point for me, my family will probably agree but for different reasons 😉
I stumbled across BBGC (Blue Byte Game Channel) and found a community of likeminded people. I really didn't know these multiplayer games existed, let alone chatrooms for the actual games. Wow, I had so much to learn, and learn I did over the next few years. I spent day and night in BBGC just chatting to others from around the globe, and over time became confident enough to play against others.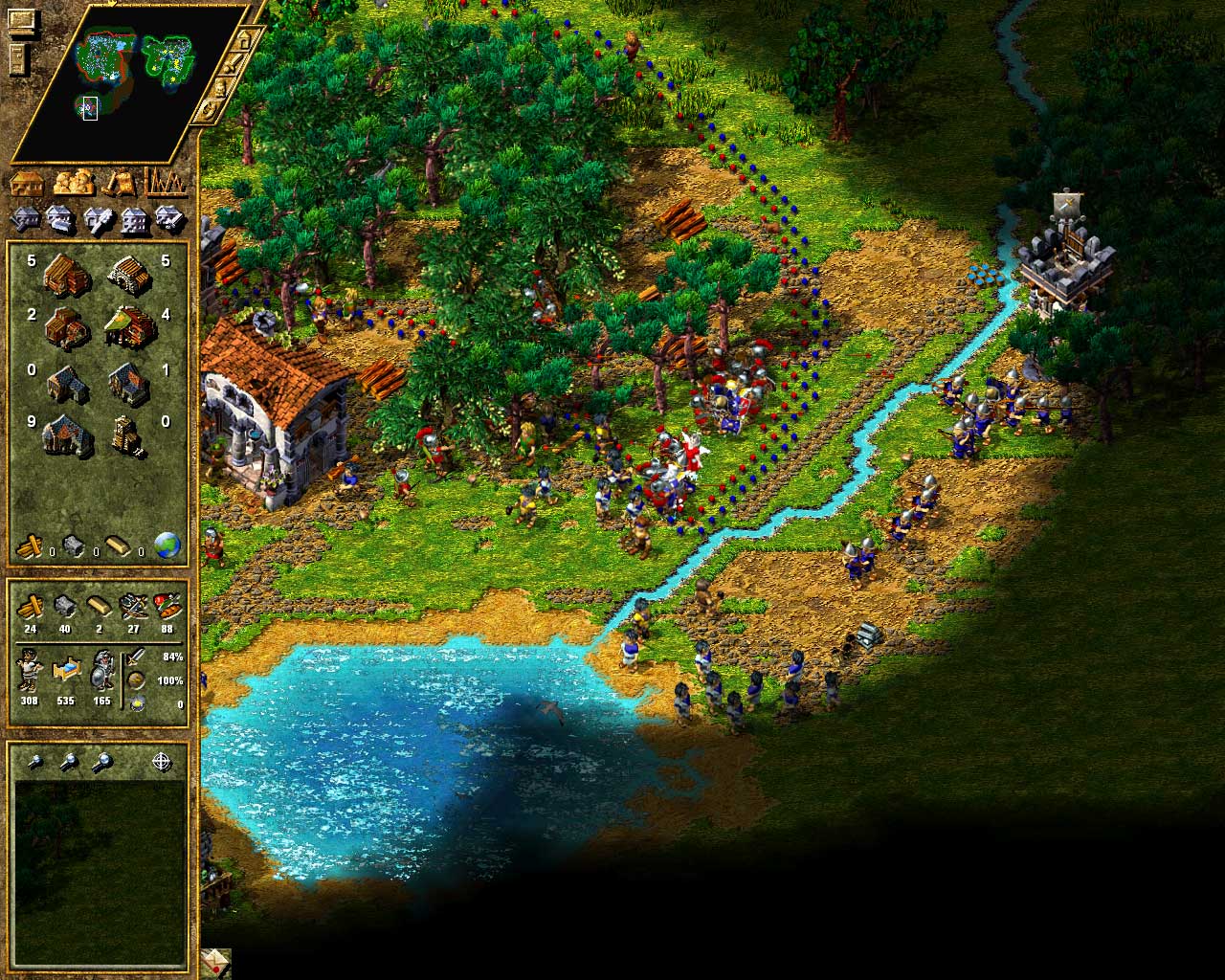 And by reading a lot of the comments and replies, the suggestions for the new The Settlers and the excitement regarding the History Collection it's pretty clear she's not alone with that.
The Settlers alone lead to several small gaming groups in various languages long before the time of Social Media and Discord. Community websites started appearing, presenting the collective knowledge of the Settlers community to the whole internet. With games like The Settlers III also featuring a map editor more websites and forums appeared, more knowledge was shared.
KeepCalmCarry92: Finally I want to thank the community who later published countless self-created maps, varying in difficulty and allowing a great deal of different settings. I'm speaking about one of my all-time favourite maps like the 6-player map Metzel […] and Einherjer and the race specific missions Athos, Athene, Cleopatra, Caesar which really were a challenge. Thank you so much for these amazing maps and the great time I had while playing them!
From the fourth game of the series, let's move on to part 5 which meant quite a step in a different direction when looking at various mechanics: Far more direct control over your Settlers, the introduction of heroes and a story-heavy singleplayer campaign. Also in regards to the artstyle "Heritage of Kings" went for a grimmer, realistic style. For many veterans this was considered a massive break with the series' origins and DNA, so to say, but in exchange for that it found new fans like Melon:
I did have some amazing memories. For example the mission Folkung, it was a bit strange since you didn't need to do anything to defend the castle but after you built a strong army and charged into the opponents – that was amazing.
And of course the quotes when recruiting soldiers are always hilarious: "How am I supposed to concentrate when you are tickling me!" or the "I swear, I just saw an elephant up there in the tree." We also had the badass missions from the expansion pack, mainly the one with the sharpshooters in it. The mission was to defend your keep against waves and waves of enemy monsters, I failed so many times just because of a fat wave coming in and it made me really mad but it was one of the best missions I've played.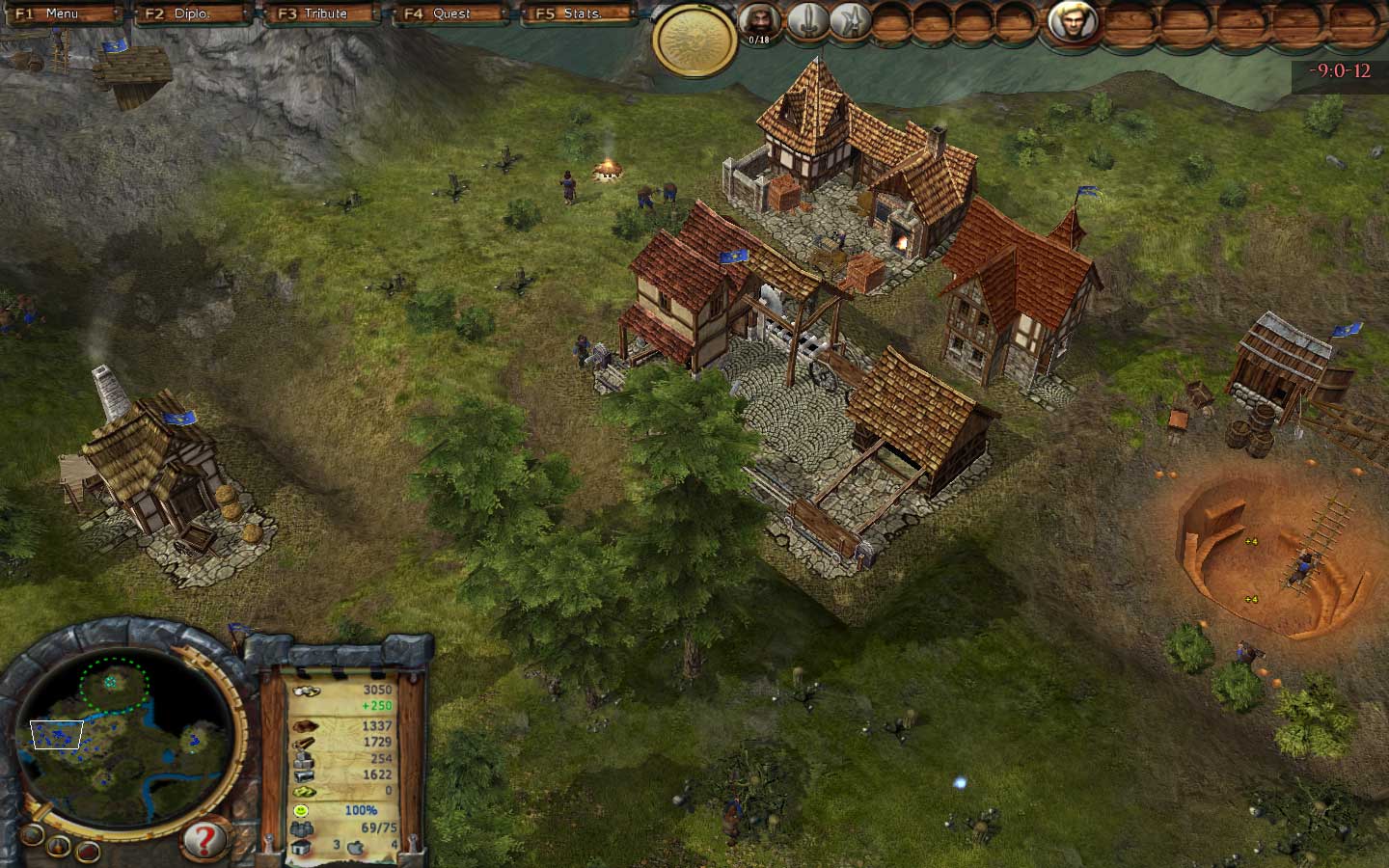 Two years later "Rise of an Empire" was released, taking placing many years after the events from "Heritage of Kings". You again controlled heroes, but otherwise it brought back some of the "bustling" the series was so well-known for – or, as Mopster put it: "Settlers 6 was a step back in the right direction but the small sectors required some getting used to."
Splitting the map into sectors would be something The Settlers 7 also picked up on in 2010 but more about that in a bit. The Settlers 6 brought back something from the very early games, even though in a slightly different fashion: roads! Building roads drastically improved the speed in which your Settlers moved around and upgraded buildings additionally allowed the use of handcarts, for example.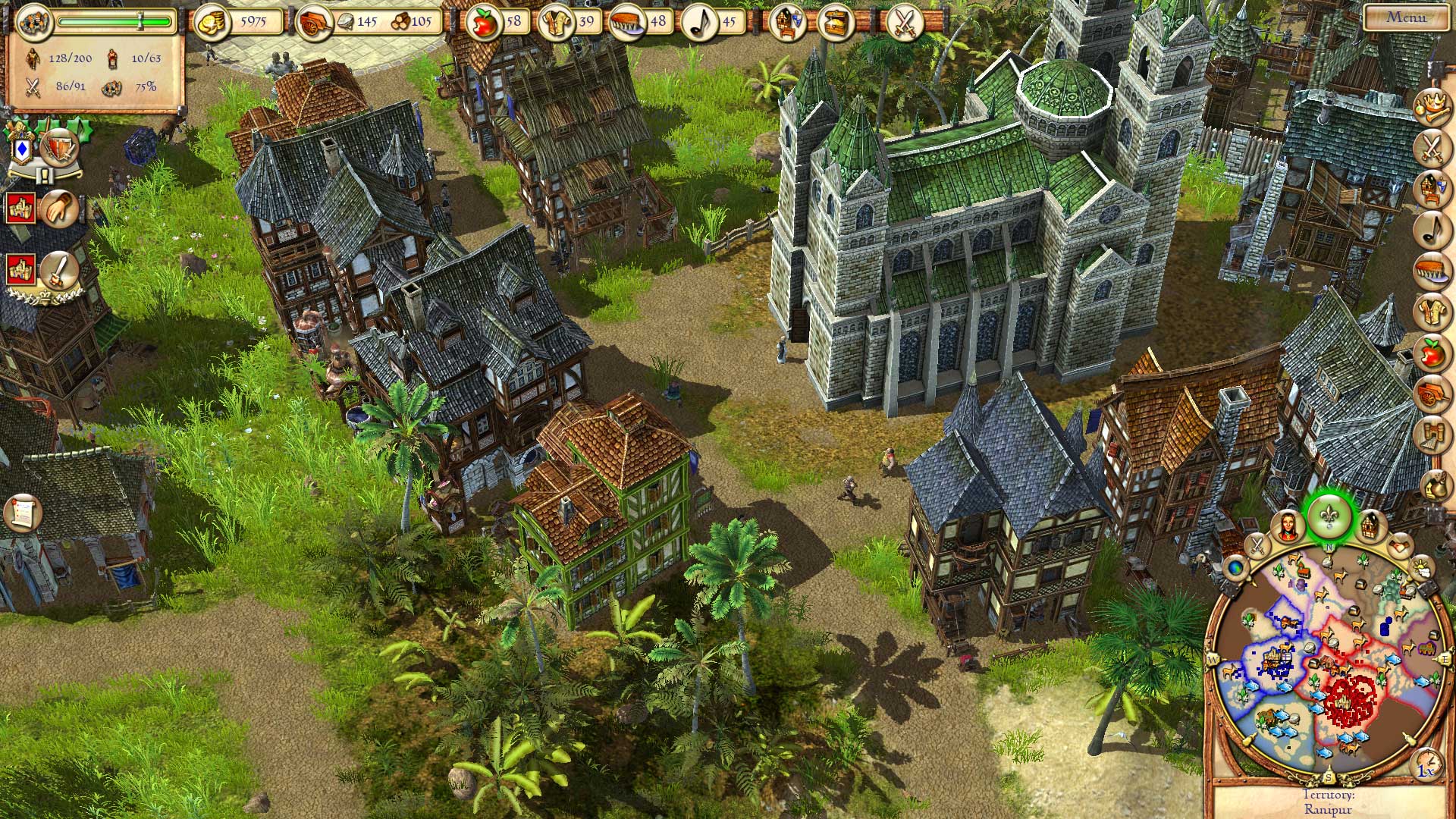 Another difference probably was the overall settlement approach: The first instalments, true to their name, made you feel like a colonist, the settlements were built from ground up and had a feeling of creating a make-shift outpost to continue your travels or your mission.
In "Rise of an Empire" for the first time you started creating a full city, were able to build a wall around it and this way had a clear distinction between basic production buildings (woodcutter, hunter, miner) which were outside the city and further production, or processing buildings like the cheese dairy, weaver etc.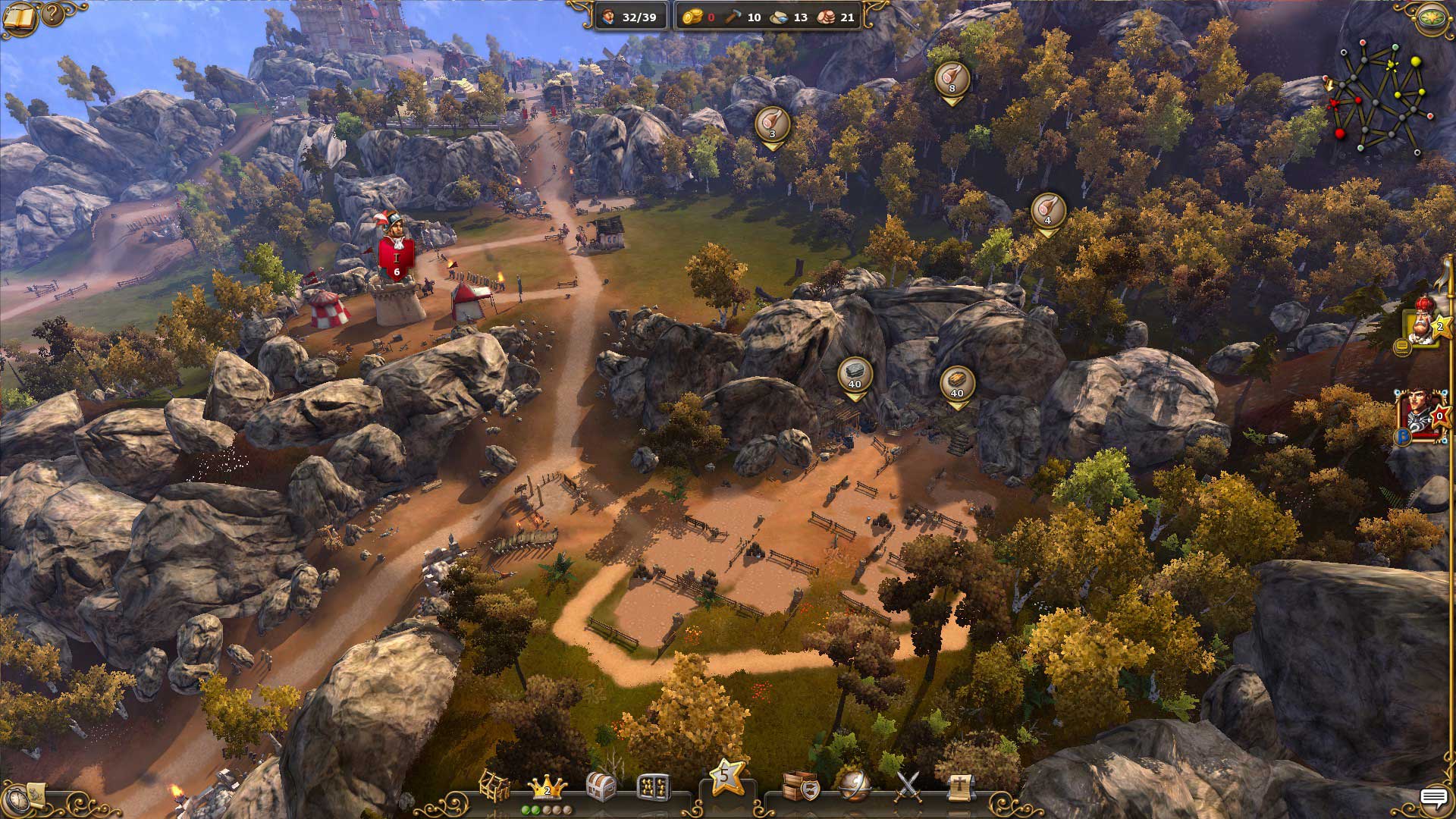 The Settlers 7 now picked up the sectors from part 6 and added different victory methods. This also led to an active multiplayer scene around this title, in some cases highly competitive, as muGGeSTuTz experienced:
I was brave and joined a 2vs2 multiplayer match, not really expecting anything unusual. Everyone is chatting in English, but that's fine and we're setting up the teams.  After what felt like 5 or 10 minutes my team mate writes me: "Send me beer!!!" And I reply: "Guinness or Blonde? Cheers!" with a smiley. I mean, I didn't even have a brewery at this early point in the game.
Only now I started realising I joined a session with some ultimate hardcore Settlers players. They of course relied on massive cooperation, each team member focusing on certain aspects of the economy etc – but I've never played like this before.
No "everyone builds their own settlement", instead "industrial revolution" and "globalisation" was going on – I guess 😛
And well, that certainly was a short match since I had no idea how to play this way, how to organise and "push" each other like that. Since then I usually play…ehm…normal matches.
For many of you, that much has become clear over the last weeks, The Settlers is a relatively calm build-up strategy game; you can take your time and don't need to rush like in other games. But at the same time, for those wanting a faster and more competitive experience, the series also clearly offered opportunities.

With this glance at the The Settlers 7 multiplayer, we're already coming to the end of our short nostalgia-trip. As we discovered, there are positive memories connected to all games of the The Settlers series, even though there have been some undeniable changes over the course of the years which made people pick different favourites.
Thank you all for sharing your stories with us and your great enthusiasm about the History Collection and the new The Settlers we announced. We're looking forward to discussing even more "Settlers stuff" with you over the coming weeks and months and maybe even have a multiplayer match or two.
What did you think about this little nostalgia trip? Are you already enjoying the History Collection?
Leave a Comment