We have covered residences before in one of our dev-blog before, namely the food and stamina system. Now want to take a closer look at its different levels and the advantages those bring.
Residences are central for our economy: Residents prepare food for our busy workers who will otherwise stop working. On the other hand, they also collect the ingredients for their meals at market stalls or food production buildings. Because of that, the connection and distances to the food supply, to the workers in production and to the resource buildings matter.
In order to cope with the increasing demand, as out settlements becomes bigger, we will need more houses and residents. Since building space is limited, upgrading residences is the way to go – especially since higher-level buildings unlock new recipes for dishes, which provide more stamina to our workers. Let us take a look at the different levels: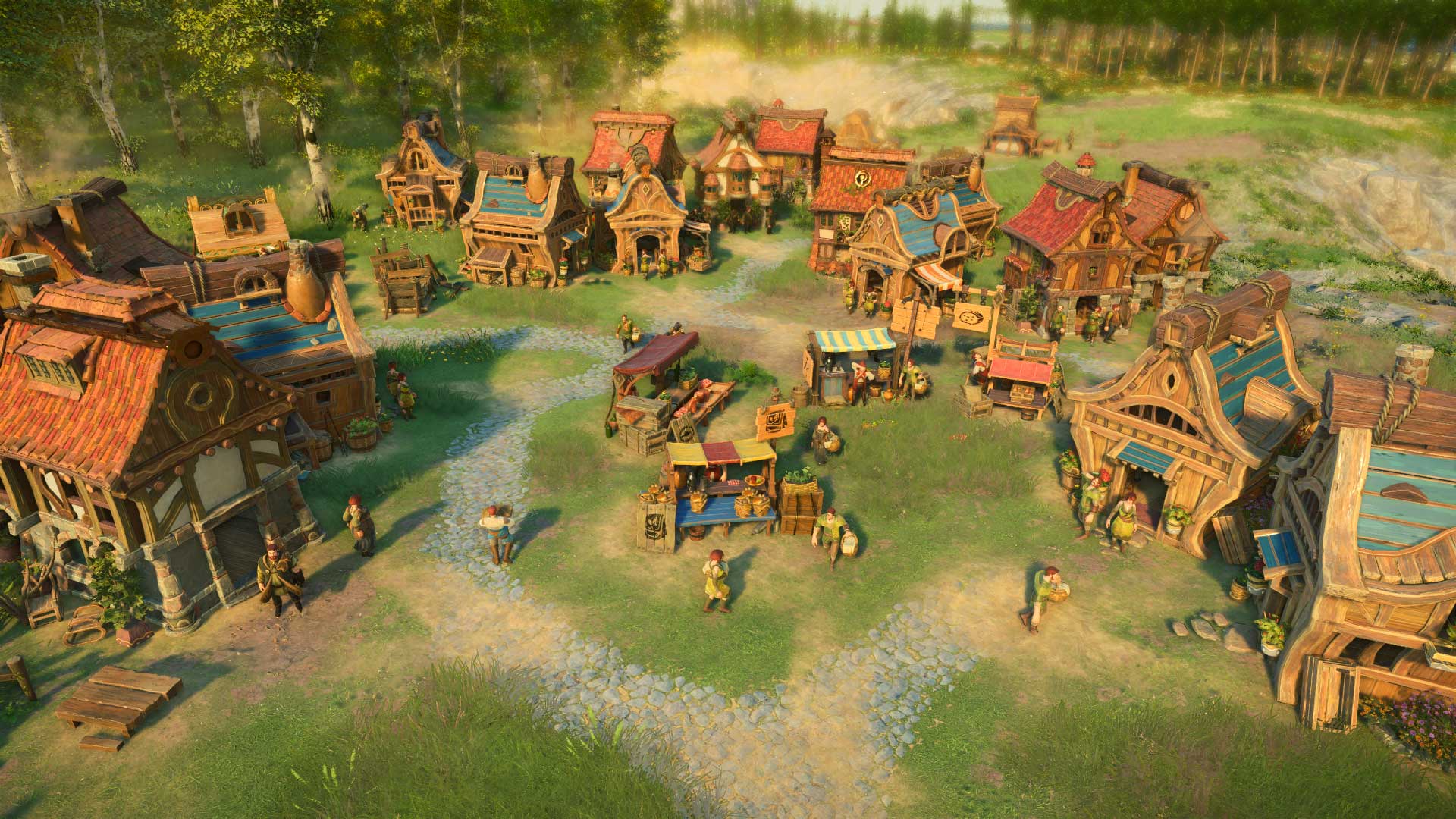 Depending on how we set up our economy, an upgraded residence can either supply more (lower level) buildings at the same time or supply the upgraded production buildings in their vicinity. The residents will automatically create the most advanced dishes they can cook, depending on our production and availability of the individual ingredients in their vicinity. More advanced dishes need more time to collect the ingredients; however, the residents still saves a lot of time by delivering the powerful combined meal.
9 Comments