After building our Townhall and being able to upgrade, for example, our Residences, it is a good time to provide better food for our settlers. No settler likes to eat only berries and fish the whole time and upgraded residences give us access to better recipes. Preparing these much tastier dishes provides our workers with more stamina.
Building a Farm is a good way to supply our Residences with several new ingredients.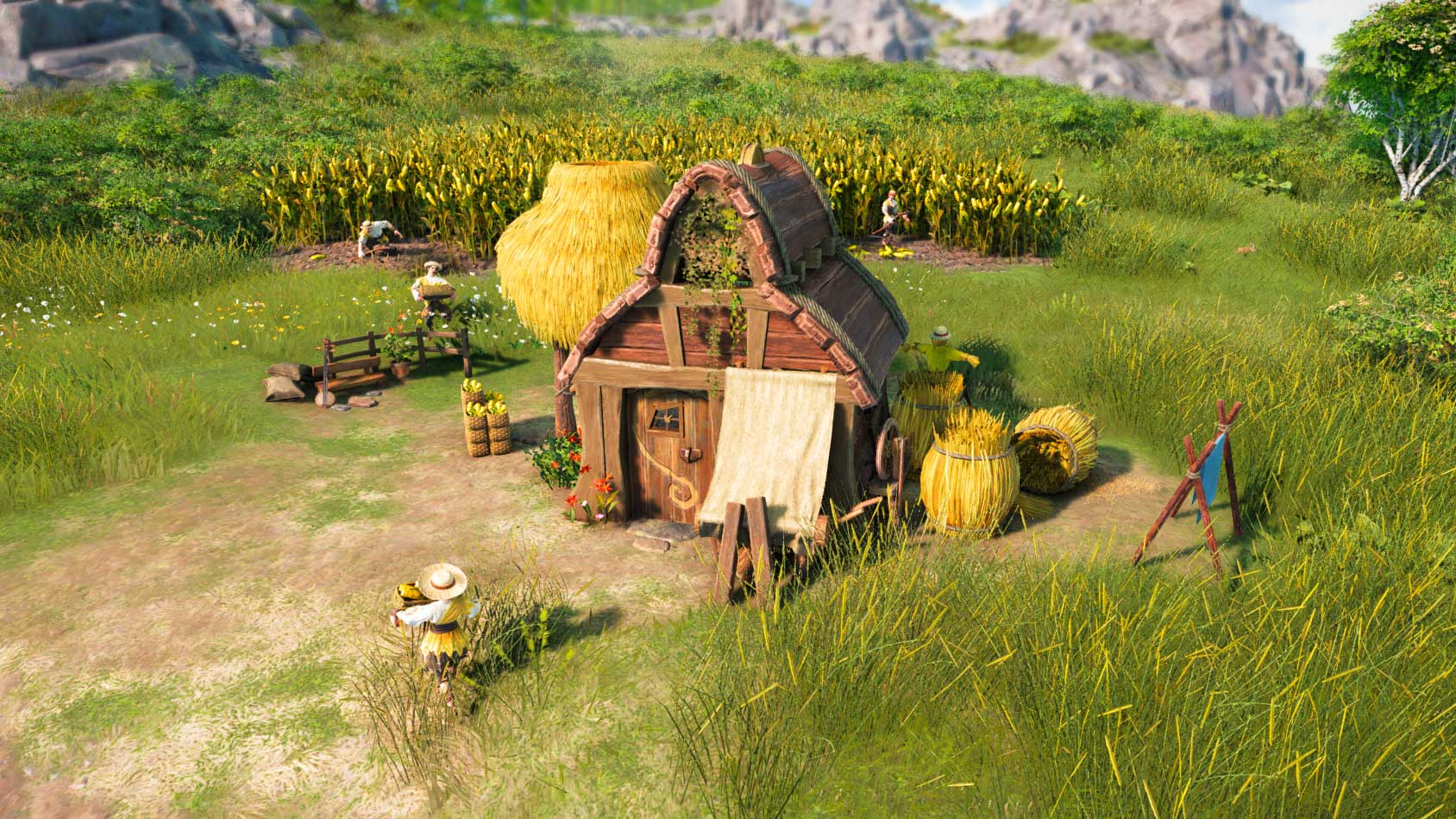 At Village-Level, 4 farmers will plant corn. The Farm has twice as many workers in each Tier compared to most other buildings, as it needs a good amount of farmers to prepare the ground, plant the seeds and harvest the grown plants. Choosing the right location for the Farm is important cause wild boars like corn as well.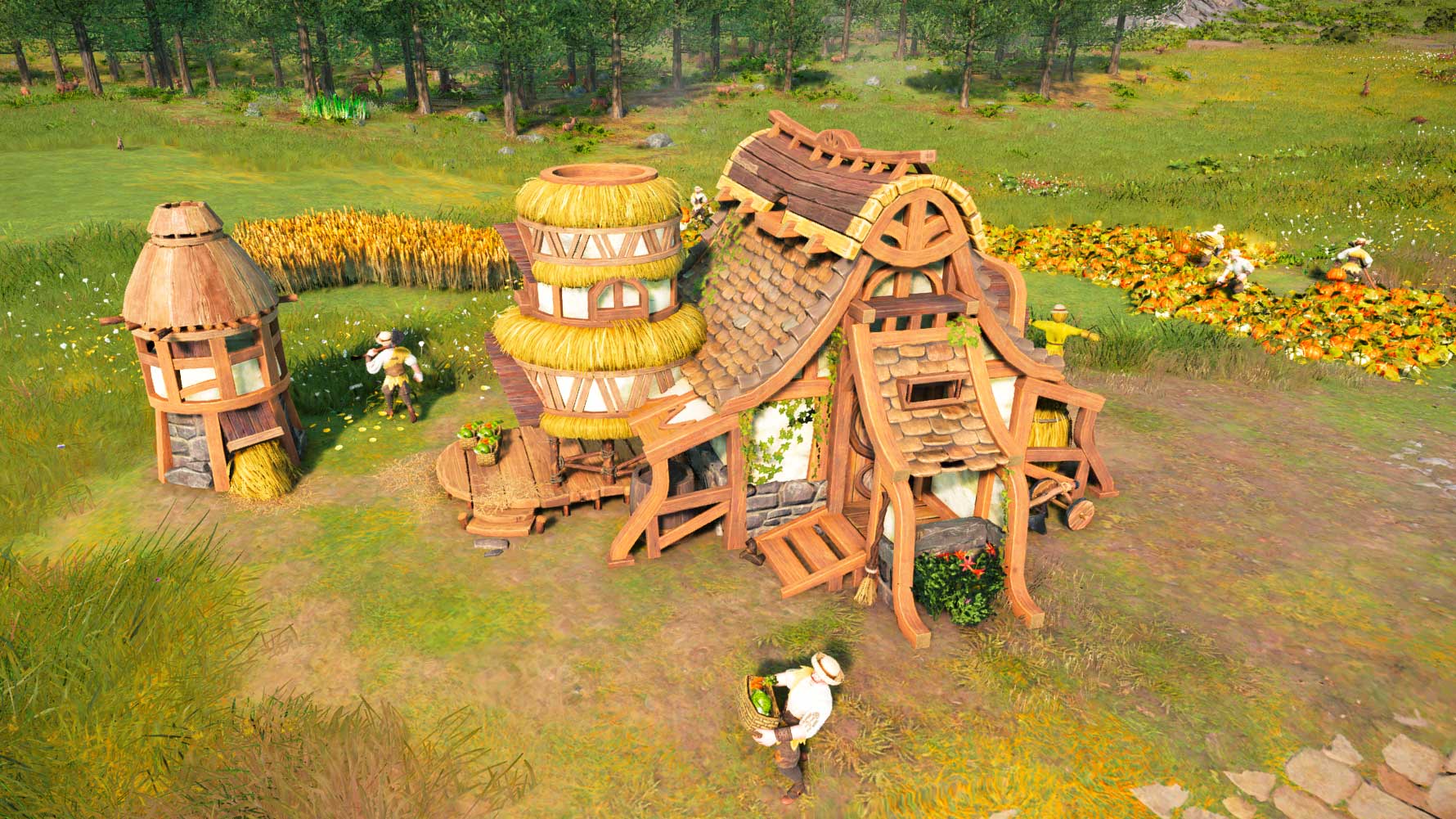 City-Level not only brings another 2 farmers, but also the option to plant and harvest vegetables. If there are rabbits nearby, we may need hunters to protect our farmland or the rabbit population may explode.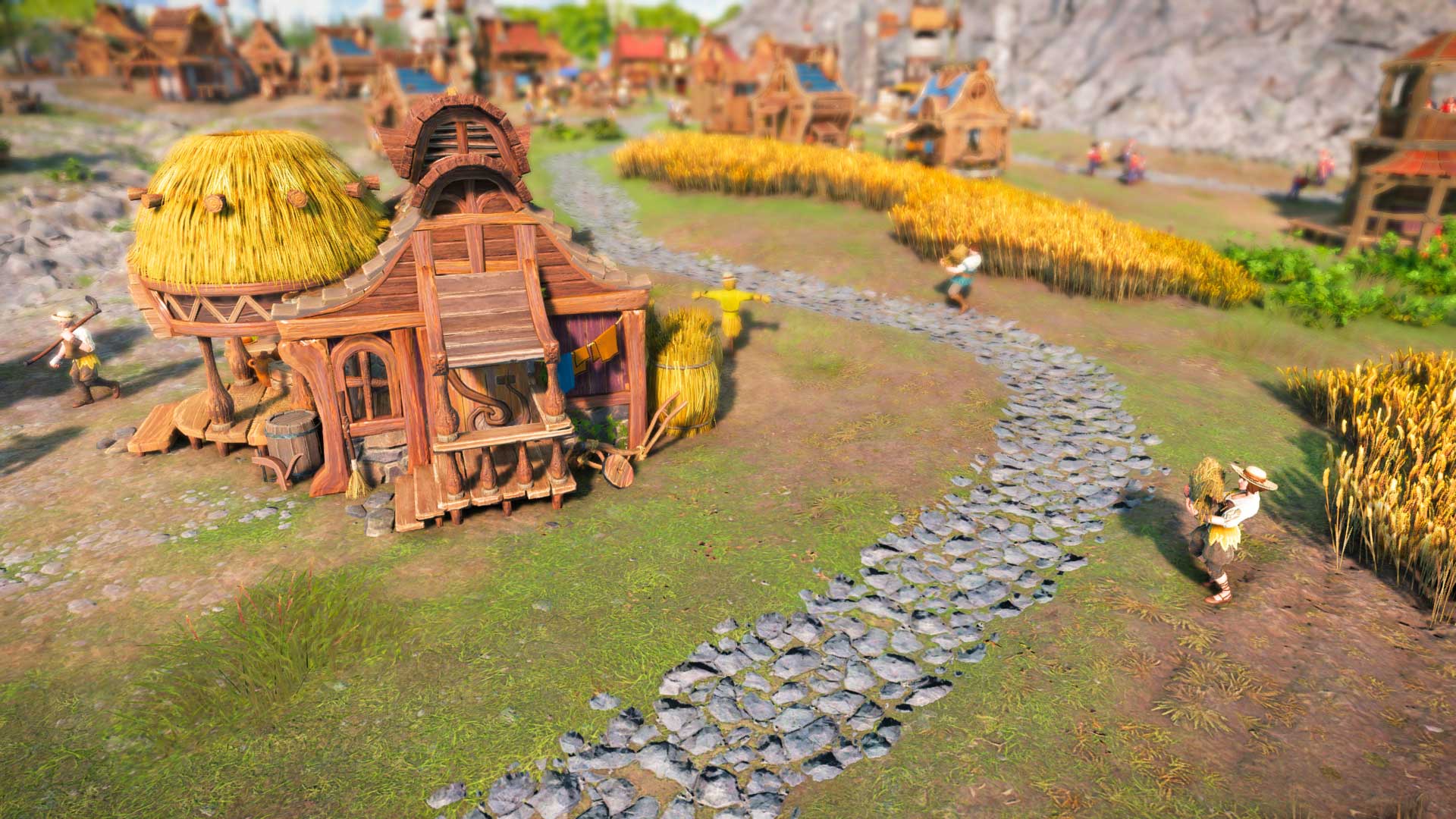 If we have several Farms, we can decide for each of them which goods we want to produce. This allows for a larger variety of recipes prepared by our residents.
All three goods are not only ingredients for dishes but are also used as fodder for our animals by the Ranch.
If used as ingredients, the goods from the Farm are sold at the Grocery Market Stand.
5 Comments