Ah, the Training Ground – that's the place where we recruit our various military units. Those include our pioneers' units with cudgels but of course also advanced ranged units like longbowmen and arbalesters. In total there are 4 different Tiers, each unlocking more advanced units. Let's take a look at them: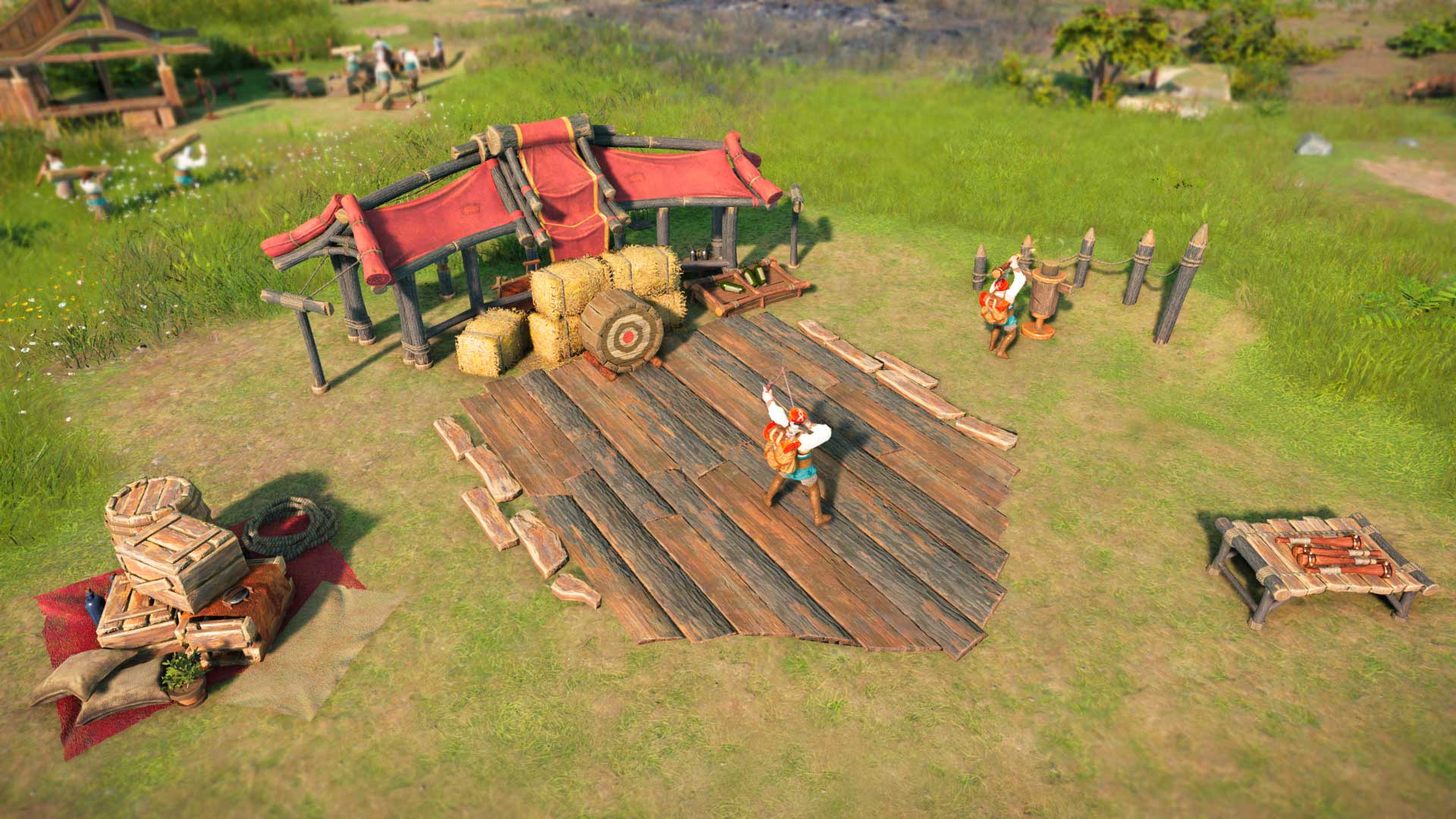 At Hamlet-Level we can recruit our very first military units: Pioneers and Bowmen.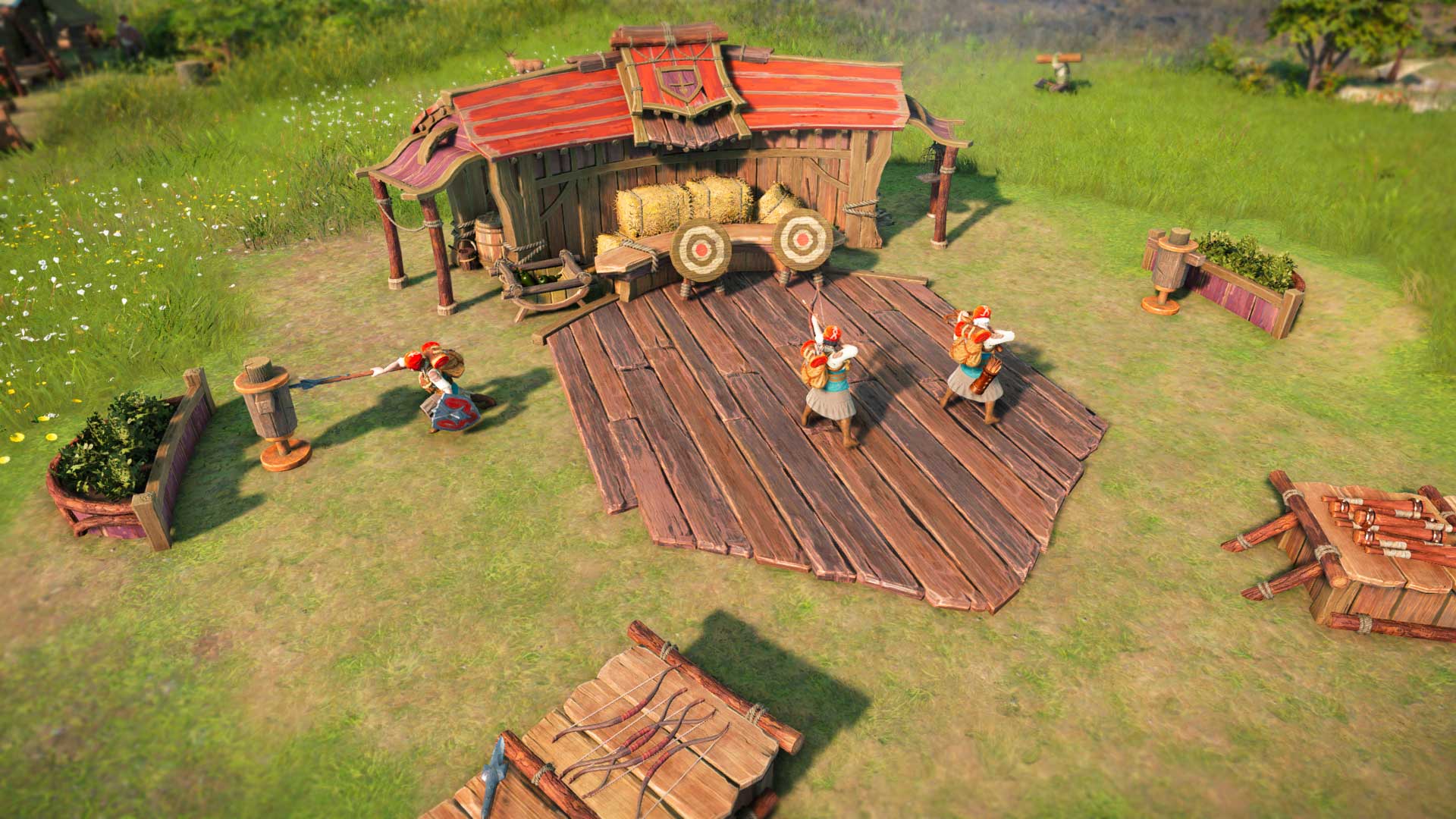 Village-Level 2 unlocks recruitment of Spearmen and Crossbowmen.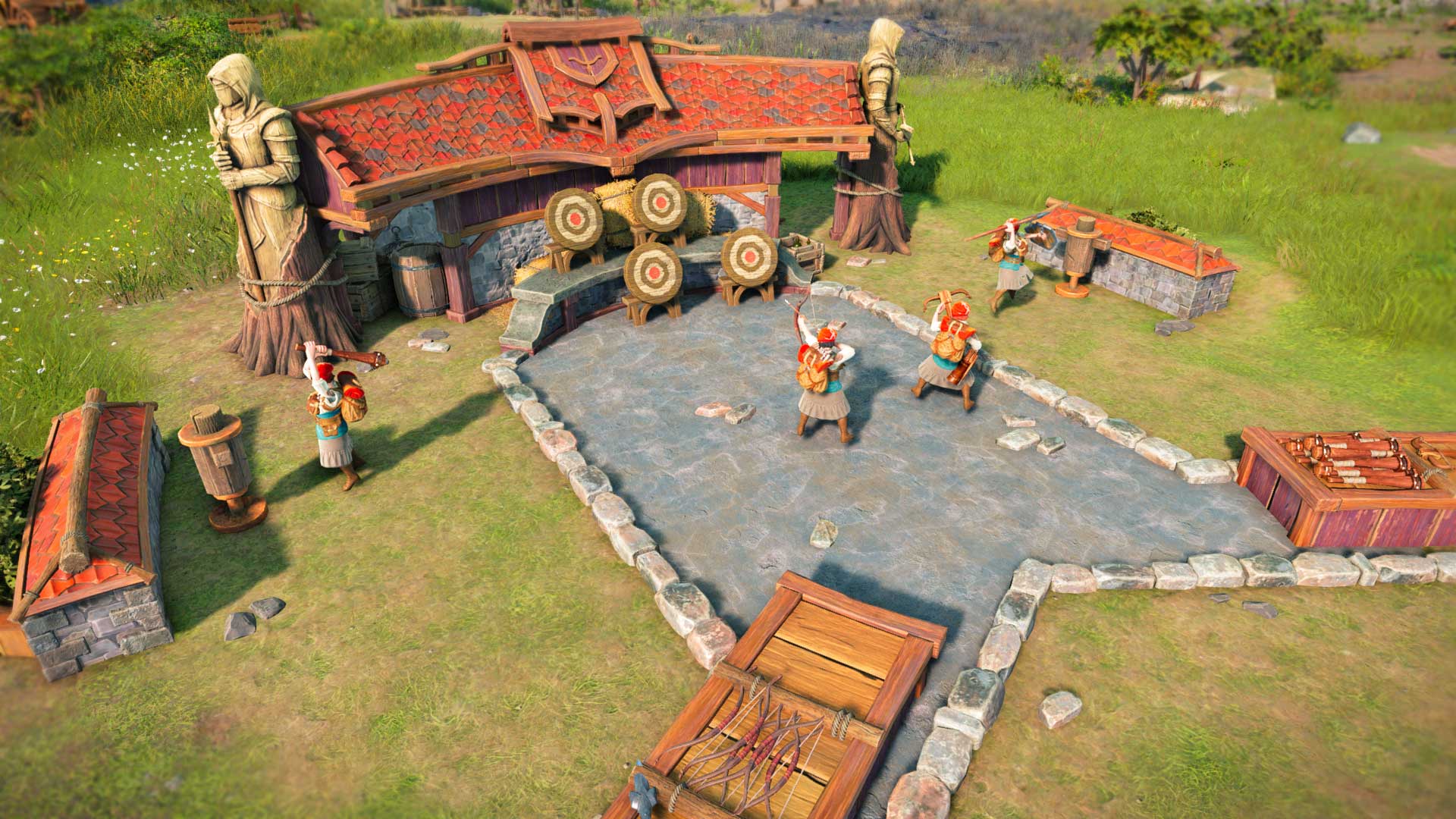 Town-Level adds Longbowmen.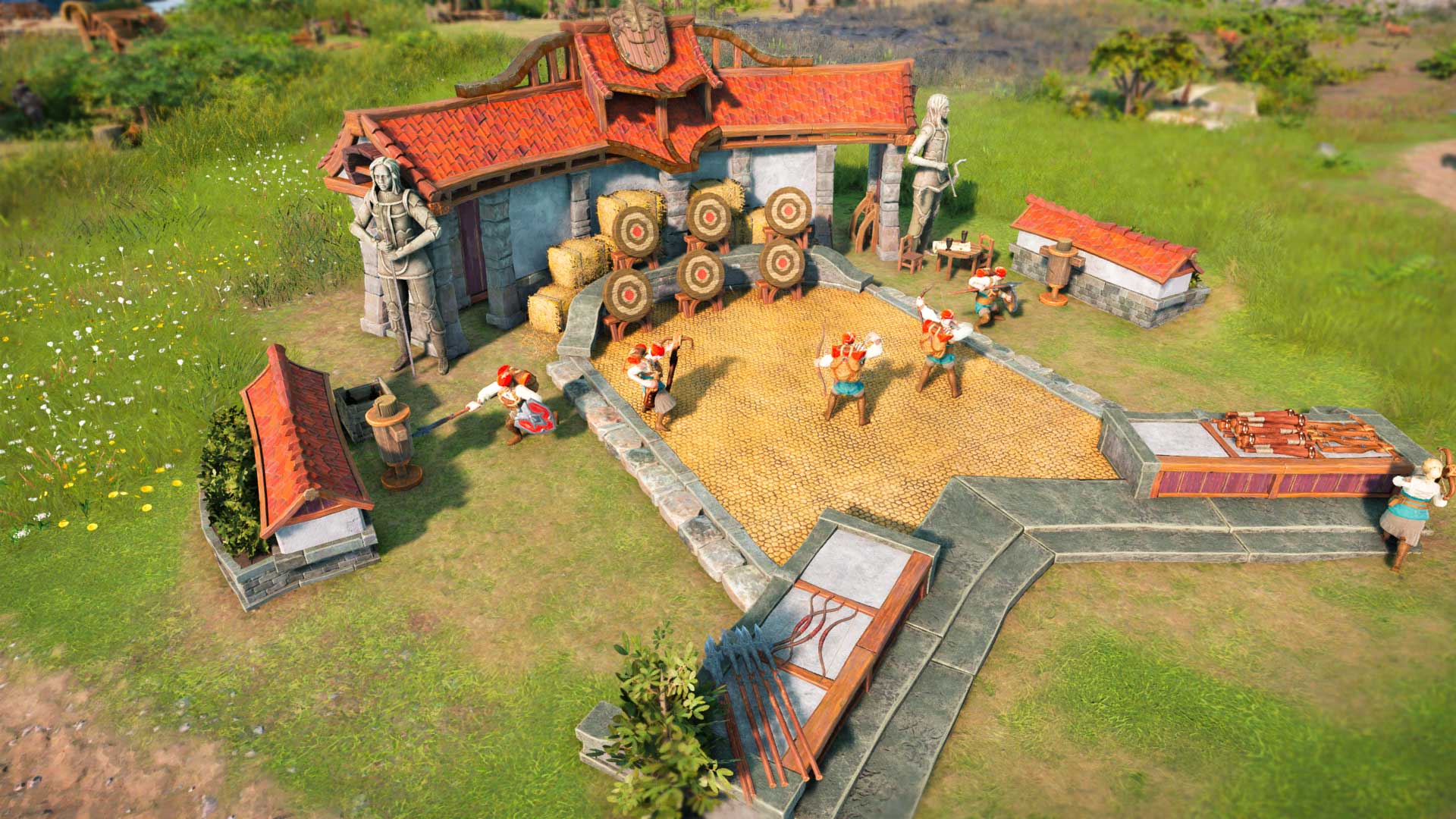 And with City-Level the mighty Arbalesters can be trained.
In the early game, we need a Weapon Workshop to produce cudgel, bows etc. For the advanced units an additional production building is required (for example the Tannery for leather armor). Ideally, we have these buildings nearby to minimize transportation time – but we should not build the Training Grounds too far from the frontline either.
Soldiers are used for expansion, defense and of course attacks on hostile settlement. Units requiring iron weapons and armor are trained in different buildings – we'll take a look at those in a future blog.

Rushing or rather waiting for an army of advanced units? Quantity or quality? What's your preferred strategy? Or are you more of a peace-loving players who only recruits soldiers to expand your territory? Let us know and discuss in the comments!
Leave a Comment