We recently showed you how to produce flour, so let us get to the most exciting bit of this production chain: baking bread.
The Bakery needs fresh flour as well as Hardwood – for the oven – to produce bread; one flour and one hardwood result in two bread loaves. These are then offered on the market by the Baker's Stall for our residents. Our residents can use bread in different ways to supply our workers. Bread itself can be consumed for some stamina, but included in dishes it is a lot more effective.
This means we can let our hard-working settlers enjoy a Wild Burger – imagine a rabbit stuffed between two slices of bread – or a Hot Dog instead and can be sure they'll go back to work highly motivated. We will need a Hunter or a Ranch with some pigs first, though.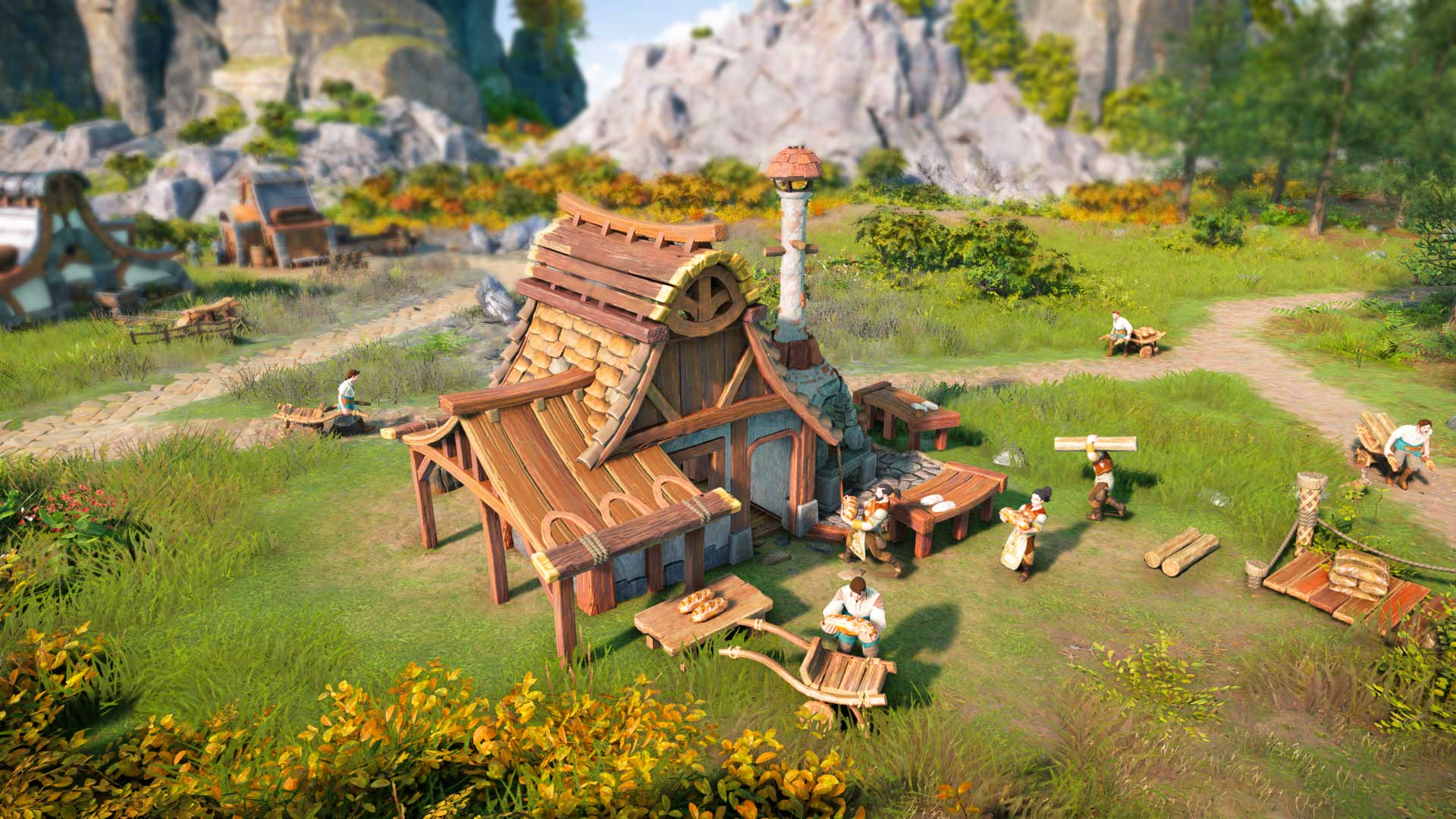 The Bakery can be built at Town-Level and is staffed by 3 workers.
Since our bakers are professionals, there are no further upgrades for this building to add further workers. We can always build more bakeries, of course.
2 Comments