There are two main unit types of settlers we need for our economy: Builders and Workers.
Builders are needed to construct new buildings and roads.
Workers instead occupy the buildings themselves. They can turn into woodcutters, weaponsmiths, millers, miners and any other craftsman type.
Central to our whole settlement is having enough workers and builders to construct and staff new buildings. Our settlers first need to be trained to take over these jobs, though, and for that we need a Guild house.
In the Guild House 3 settlers can be trained simultaneously if the building is supplied with enough tools. Workers will always use copper tools while builders will later require iron and steel tools to construct advanced buildings.
The Guild House starts at Hamlet-Level and can be upgraded twice: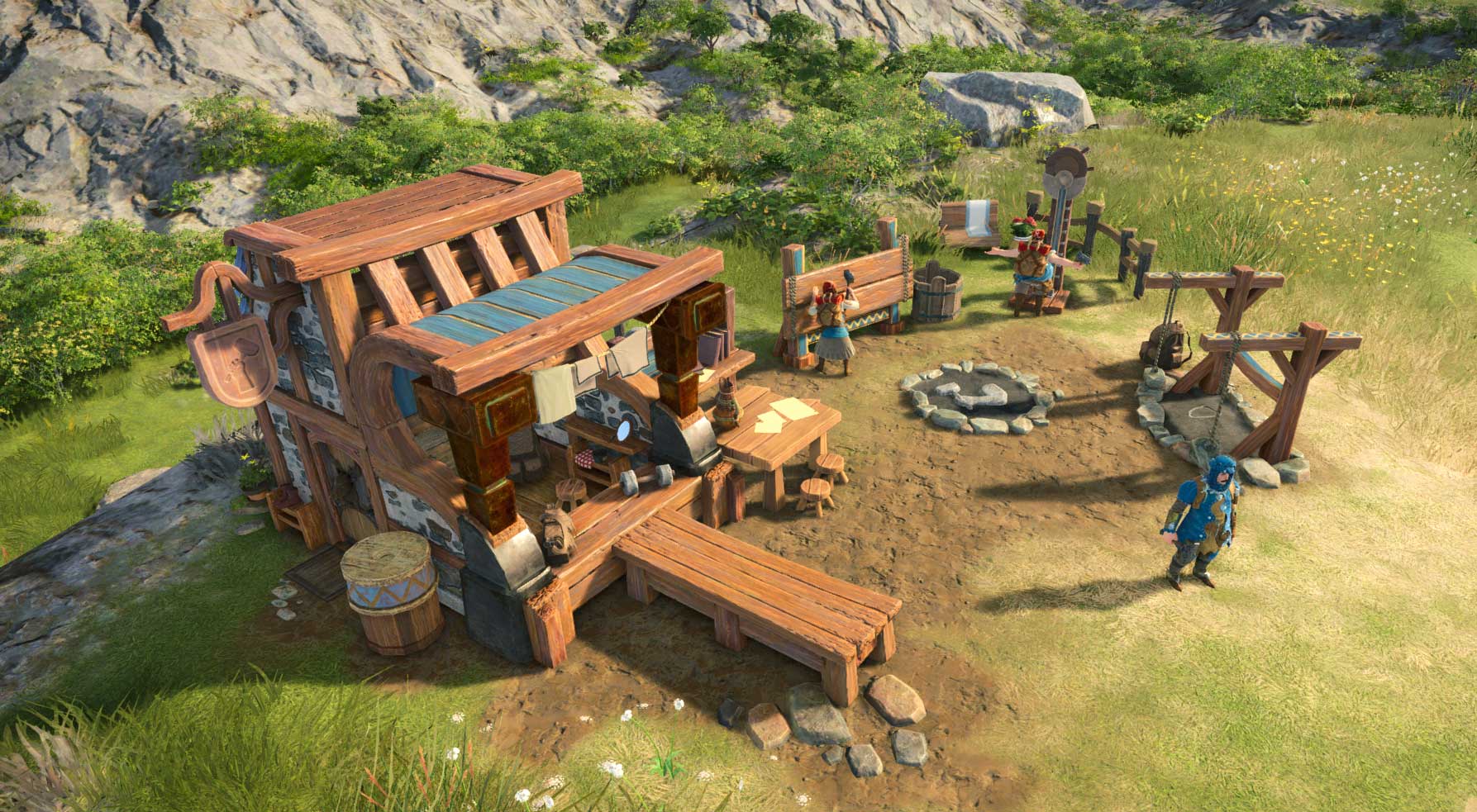 And at Town-Level, we can use steel tools to train master builders who can build the most advanced Tier 4 buildings.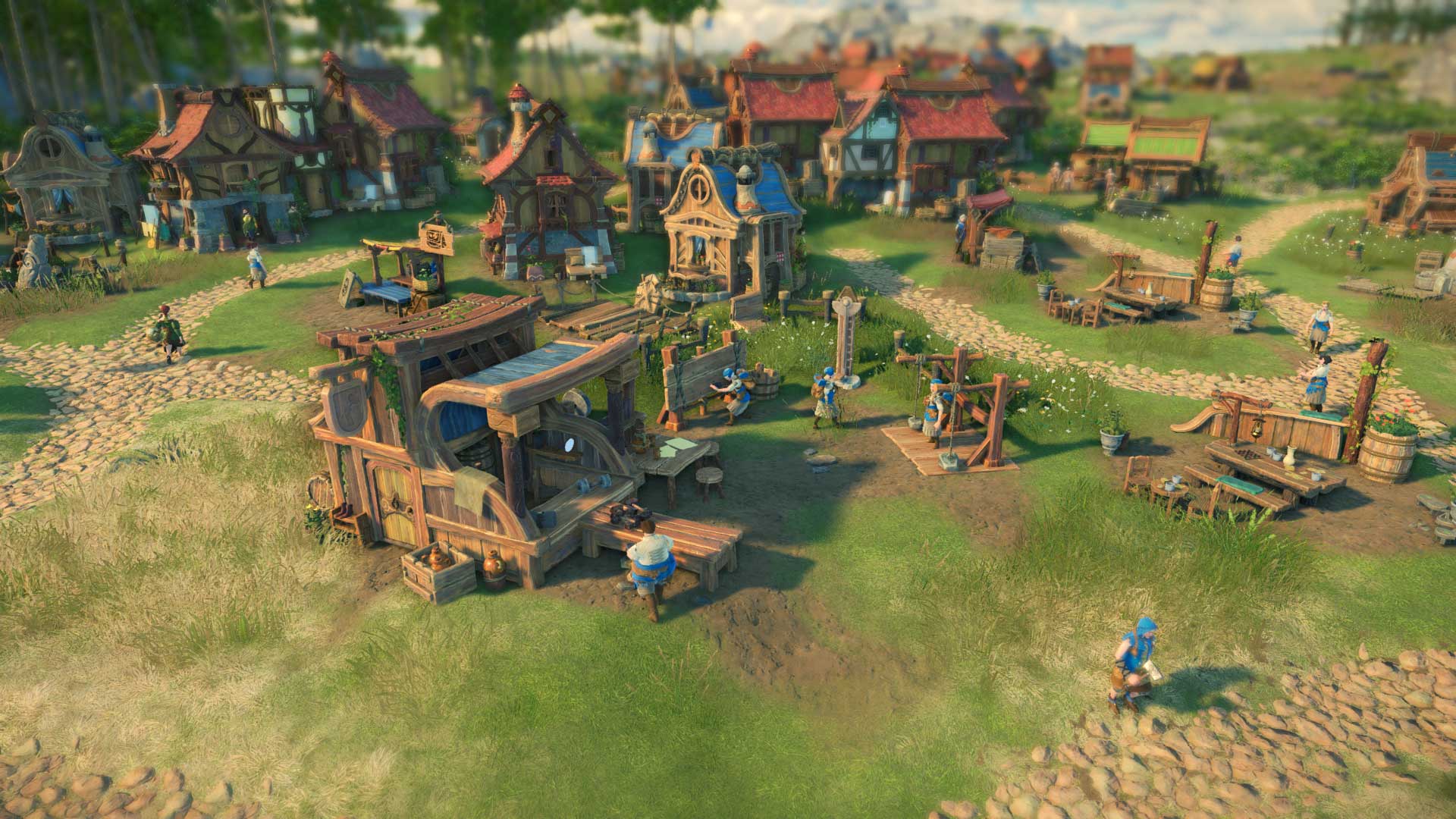 With a growing settlement we need to regularly train more workers and builders to keep up with the increasing demand. We can prepare and already start the training of new workers so they are ready as soon as a new production building is finished.
7 Comments