The construction of our settlement cannot run on wood and wooden boards forever, eventually we will need stone to construct more advanced and bigger buildings, roads and improved walls.
This means we will need to build a Quarry somewhere close to a stone deposit.
The Quarry requires a finished Townhall and therefore Tier 2 – Village-Level. It can be upgraded once.
While regular stone is needed for the construction of all buildings at town level and for stone wall fortifications, it also can be further processed. Stones can be crushed into gravel by the Stonebreakers Yard or made into cobblestone by the Stonemason. We're going to introduce both buildings in detail at a later date.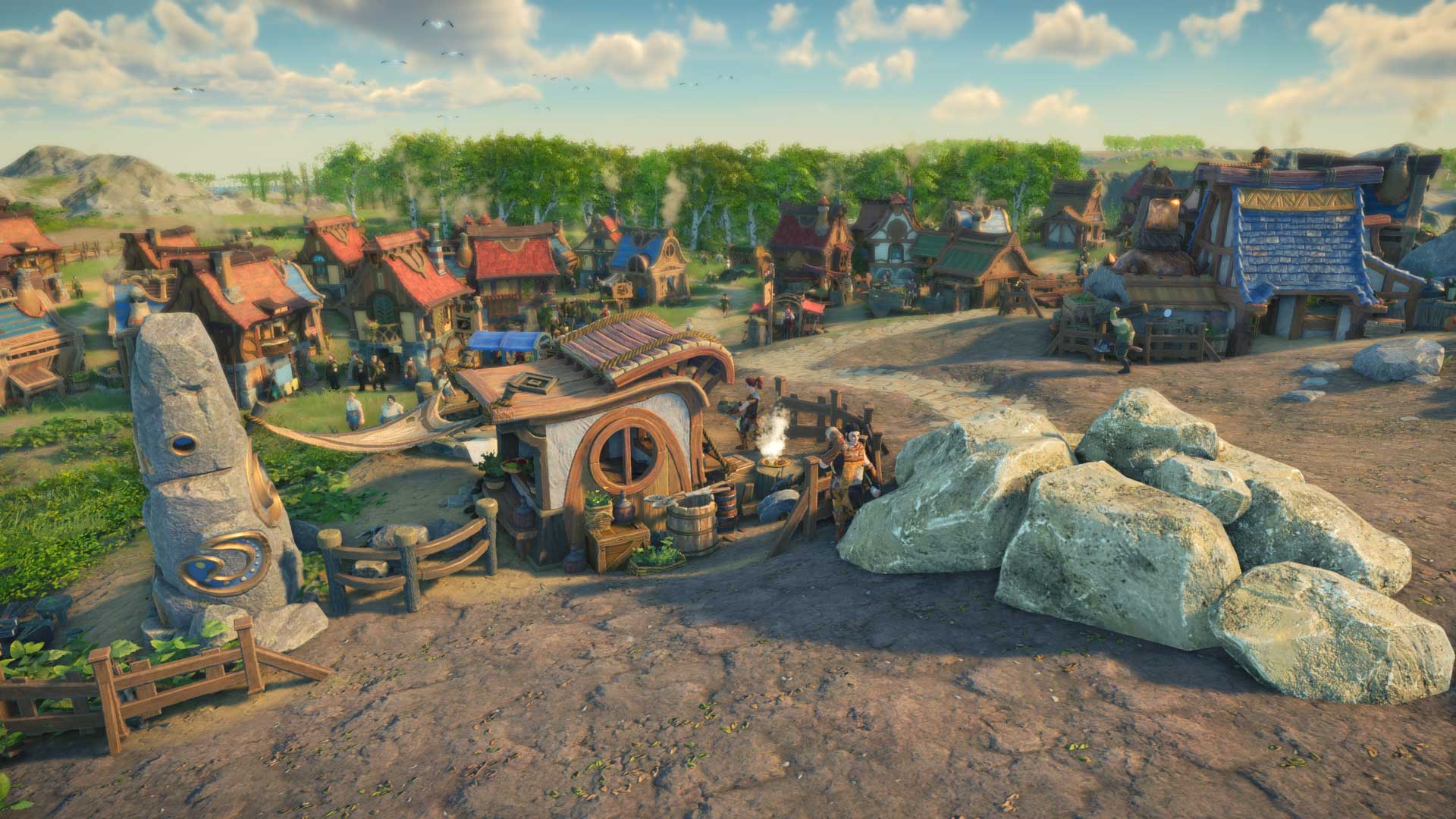 Gravel is used to build gravel roads, which are needed to use donkey carts. If we instead want to use ox carts, which can carry the most goods at once, we will need to build paved roads with cobblestone.
Limestone itself cannot be used, but has to be processed by Stonebreakers Yard and made into cement, which is then used for the construction of most buildings at city level.
Together with the Woodcutter and the Sawmill these three buildings will soon become a central part of the resource production for our growing settlement; especially since advanced roads in combination with carriages allow for much faster transportation of goods across your realm.
3 Comments